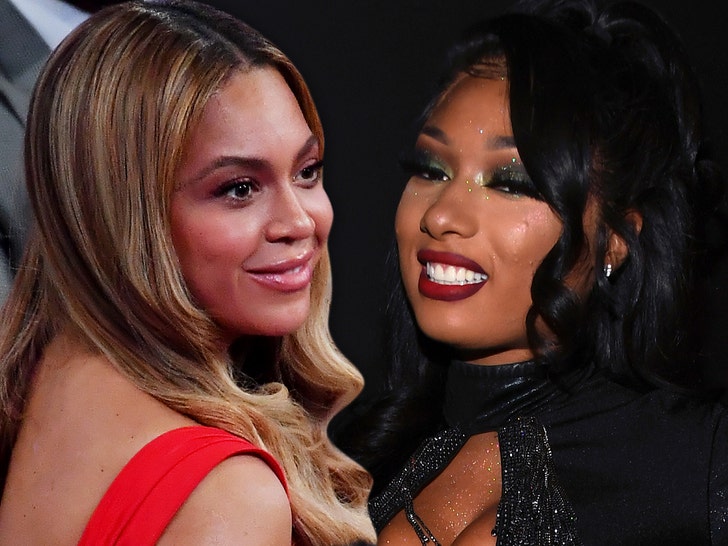 Breaking News
Queen Bey's teamed up with the rapper for a savage remix of the song, which has blown up, especially on TikTok, during the coronavirus pandemic. Beyonce even name-checks TikTok in one of her verses.
The "Savage" remix is a pretty big deal — it's B's first new music since her "Lion King" companion album last summer — and fans have quickly taken notice.
The music video's already racked up nearly half a million views on YouTube just a little over an hour after premiering.
Meg's stoked on the collab too, saying … "I'm literally crying … being from HOUSTON MF TEXAS this sh** means EVERYTHING to me !!!!" Both artists hail from H-Town.
The Beyonce remix will also help battle COVID-19. The women are donating their share of proceeds to benefit Bread Of Life COVID-19 Relief efforts in their hometown.