For 50 years, German crime fiction lovers have enjoyed the television series Tatort. The first episodes were broadcast in 1970 and the programme has introduced viewers to over 90 lead detectives – not to mention their partners and colleagues. It's the show's flexible, decentralised format that gives it such longevity. Short series of around six episodes are made by production companies all over Germany, each featuring its own detectives, storylines and unique atmosphere. Klaus Borowski, Cenk Batu, Peter Faber and Niklas Tschiller are a handful you might have come across.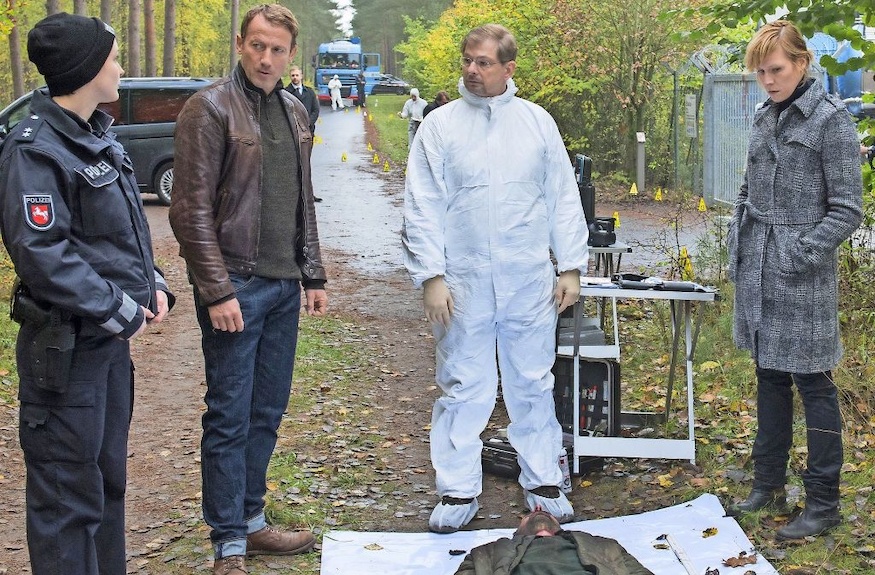 From 4 December, UK viewers will be able to enjoy the exploits of Hamburg-based crime buster Thorsten Falke (Wotan Wilke Möhring), streaming with English subtitles on Walter Presents, Channel 4's overseas crime service. Series two contains six episodes that were aired in Germany between 2016 and 2019. Falke is joined by new partner Julia Grosz (Franziska Weisz) and their first case together begins with the discovery of a dead man near the gates of a fracking outfit in the German countryside.
Everything about the case seems odd. Local people are ghost-like and some of them seem to be in a trance. The victim, Aresh Naderi, was a highly skilled petrochemical engineer from Iraq, so why was he employed driving trucks full of toxic waste to and from the plant. Was he murdered because he was an immigrant?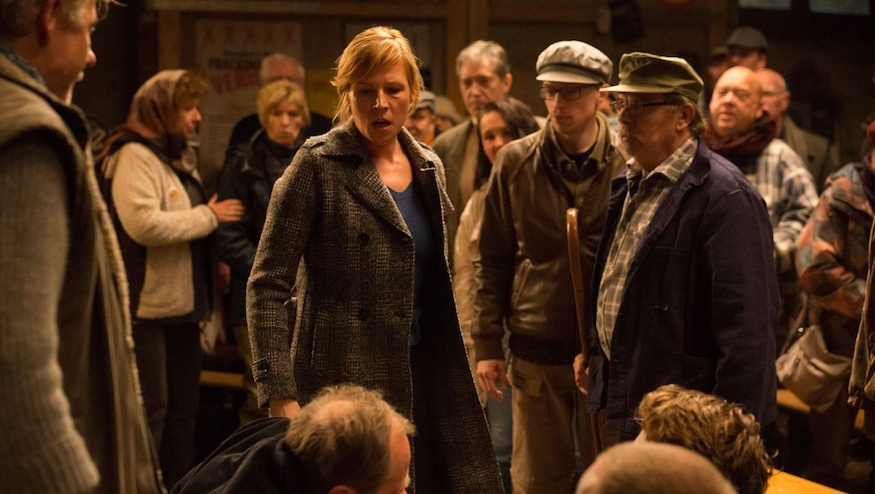 A violent confrontation with an environmental activist shortly before the man's death leads Falke to suspect the local eco nazis, but it becomes clear early on that the head of the fracking operation is hiding something. The local water supply seems to be contaminated and there's a gang of feral kids who occasionally pop up to menace people. Another local man has lost his mind and is living in the woods, eating raw fish and growing his own turnips.
Falke gets into the nitty gritty quickly, banging the local officers to rights and doubting not only their competence but their loyalty. But even Falke can't stay focused on the case – back in Hamburg his 17-year-old son has gone missing. That leaves Grosz exposed when local people turn against the fracking company and Aresh Naderi's family.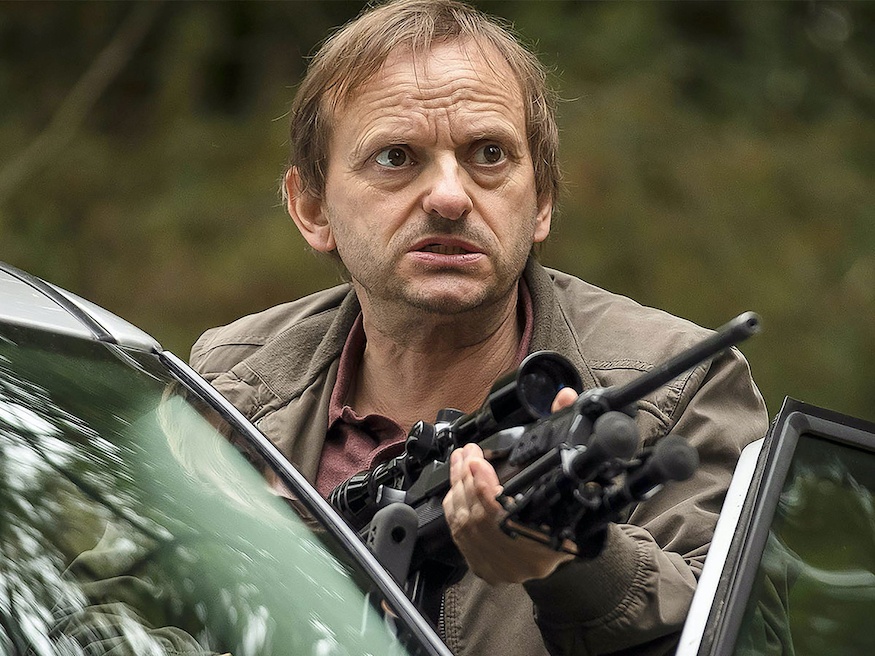 Unlike the ongoing storylines we're used to nowadays, each 90-minute episode of Falke contains a discrete story, and Falke and Grosz carry on with five other unusual cases. In episode two they'll be providing personal security detail for a far right politician and in the third story they are under investigation themselves after someone is mysteriously hit by a bullet which ballistics say came from Falke's firearm.
Episode four deals with a home invasion in Neugraben which ends badly, and in the fifth episode Falke and Goetz are on the hunt for a sniper who has taken out a truck driver at a service station. The series closes back on home turf with a contract killing in Hamburg's red light district.
Click here for more German crime fiction.