If you're looking for a crime novel to sink into and drift away from the troubles of the world, you've come to the right place. Our weekly crime fiction news column brings you the latest from Chris Brookmyre, and it's a standalone with a unique concept inspired by the special effects industry. We've got some Norwegian noir with a historical twist to it and also a novel that steps back in time to 1940s Hollywood. You can't go wrong with a Joe Ide novel, and this week sees the release of his latest, plus… what's this? I think it's the first novel set in Berwick-upon-Tweed that we've ever written about.
Read on and choose your poison.
The Cut by Chris Brookmyre
He's known for his Jack Parlabane novels, but we love it when Scottish author Chris Brookmyre goes off piste and writes a standalone. Like, remember the time he set a crime novel in space? In The Cut he's got another fresh concept. What if a famous special effects expert, who is used to creating murder scenes for the big screen, actually went to prison for murder? Well, that's what's happened to Millie Spark, and 25 years later she's been released. Now maybe she can find out what really happened to her lover – and what she discovers is quite interesting indeed… It's out 4 March.
Pre-order now on Amazon
The Assistant by Kjell Ola Dahl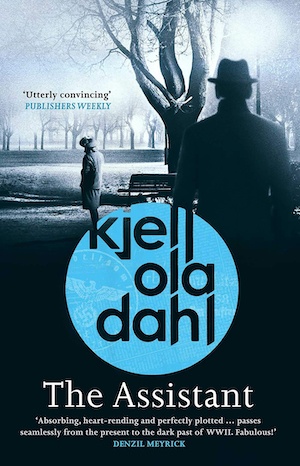 This thriller by Norwegian author Kjell Ola Dahl takes us back to Oslo in 1938. While Europe prepares for war, private detective Ludvig Paaske has his own battle to fight. He has accepted a routine case to find evidence of a cheating husband but soon enough his assistant Jack Rivers has been accused of murder. Rivers is no angel, and Paaske must dig deep to find out what's going on. The secrets he uncovers go all the way back to 1920s Norway when smugglers, pimps and racketeers ruled the Oslo underworld. It's out for Kindle from 13 March.
Pre-order now on Amazon
Someone to Watch Over Me by Dan Bronson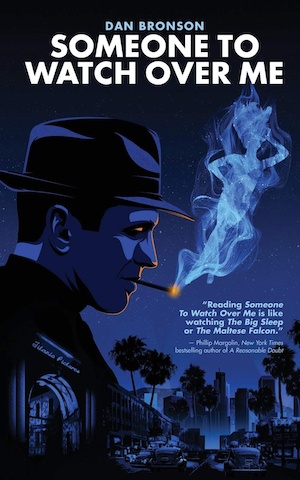 Step back to Hollywood in the late 1940s for a noirish novel by Dan Bronson. These days, former actor Jack Shannon works as a studio publicist, a glorified babysitter whose job it is to cover up the bad behaviour of movie stars. Then he's put in charge of sexpot Savannah Stevens. She's the studio's biggest box office draw and renowned for her spectacular tantrums, unexplained absences and time wasting perfectionism on set. Jack is meant to shadow Savannah 24/7, but when she vanishes without trace, he is tasked with finding her while keeping her disappearance under wraps from both fans and the police. Someone to Watch over Me comes out on 9 March.
Pre-order now on Amazon
Smoke by Joe Ide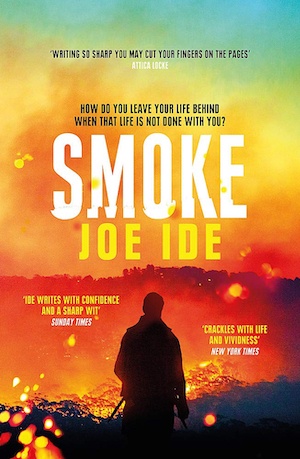 The latest instalment in the IQ series finds Isaiah Quintabe down on his luck, on the road and on the run. He's hiding in a small Northern California town when his room is broken into by a desperate young man on the trail of the state's most prolific serial killer. How can Isaiah resist? Meanwhile, his erstwhile partner Juanell Dodson has troubles of his own. He's been given an ultimatum to go straight or lose his wife and child – and that means taking a job at an LA advertising agency, where his particular skillsets are put to use in ways he had never imagined. Smoke by Joe Ide is out now.
Buy now on Amazon
Within the Walls by Geoff Aird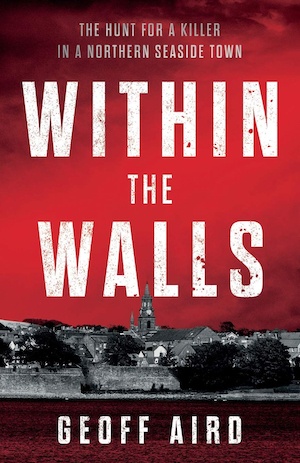 We're heading to Berwick-upon-Tweed in Northumberland for this police procedural that's out now for Kindle and on 28 February in print. It's a quiet seaside town, but the peace is shattered when the body of a man is found on the beach. Kevin Devine was tied to a stake, beaten unconscious and left to die under the incoming tide – but why? Rookie detective Goagsie Mackay has few ideas and very little evidence to go on – could Elijah Bootle help? He's a profiler, freshly arrived from London, and has brought with him enough emotional baggage to fill the hold of a jumbo jet. It seems like a tough ask, but can the pair work together to catch the killer?  
Buy now on Amazon
Click here to read about last week's crime novels.