Trying something new. It's probably going to one of the main themes when we emerge from lockdown. Build back better, the new normal, and all of that. This week we lead with a book by a well-established author who's trying something different, with a main character who's also found a new skill. Robert Goddard doesn't normally have middle-aged Japanese secretaries as main characters in his thrillers, and Umiko Wada, the secretary in question, isn't used to solving murders. This one looks like an interesting read, coming from an author who won the 2019 CWA Diamond Dagger and also has an Edgar under his belt.
That's not all, though. We've also got some fresh Italian crime fiction, a mummy mystery in Brighton, the return of a killer and a tale of two sisters that turns deadly. Read on and see what takes your fancy.
The Fine Art of Invisible Detection by Robert Goddard
An eye-catching cover and a brand new heroine – what's not to like about Robert Goddard's The Fine Art of Invisible Detection, out on 12 March? Meet Umiko Wada, who was widowed as a result of the deadly sarin attack on the Tokyo underground in the 1995. Now she works as a secretary to a private detective. Life is uncomplicated, until her boss takes on a new case and is killed. Suddenly Wada finds herself in the driver's seat, on her way from Japan to London and the West of England, where it just happens that sarin was manufactured in the 1970s. She's completely out of her depth, but begins to discover that she might be quite good at this detective lark after all…
Pre-order now on Amazon
The Measure of Time by Gianrico Carofiglio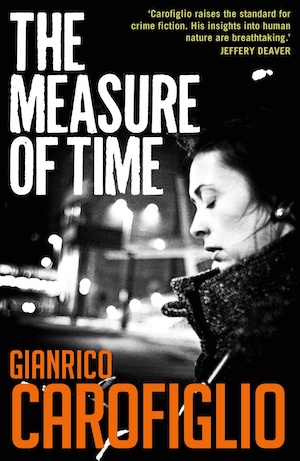 Broken hearts sit side-by-side with first-degree murder in this Italian courtroom drama. At its centre is defence lawyer Guido Guerrieri. As a young man he fell for the sophisticated but older beauty Lorenza. Years later, she is in his office pleading for his help. Her son has been convicted of murdering a drug dealer and she wants Guerrieri to handle the appeal. Guerrieri isn't convinced the young man is innocent, but he takes the case anyway. Half sinking into the melancholy of his lost love, he enters into a heart-stopping investigation while reliving the heart-crushing memories of his time with Lorenza. Up for literary prizes in Italy, The Measure of Time is out 18 March in the UK.
Pre-order now on Amazon
The Embalmer by Alison Belsham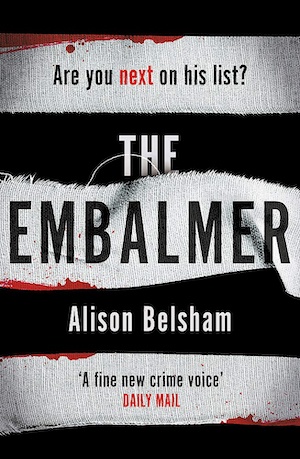 The third book in Alison Belsham's Marni Mullins and Francis Sullivan series, set in Brighton, is out on 18 March – and it finds the mismatched pair up against a twisted serial killer who likes to mummify his victims. The first is found at the Brighton Museum of Natural History and the state of the body makes it hard for Sullivan and his team to identify the woman, but then Egyptian burial jars containing body parts with cryptic messages attached start appearing. Sullivan has plenty on his plate, but his own demons keep intruding. Meanwhile, tattoo artist Marni has big problems of her own.
Pre-order now on Amazon
Blame by Patricia Dixon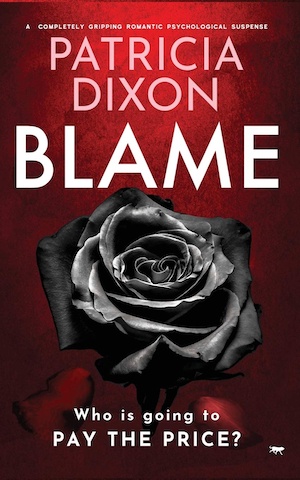 That terrible night sits in the memory of Frankie, the character who is at the centre of Patricia Dixon's latest psychological thriller. She wishes she could forget, but that's not going to happen, is it? Now killer Herbert Dunne has been released from prison and has moved in with a woman called Margaret, who also has inner demons. Soon, Dunne's influence is felt again in the village of Elkdale, where he carried out his killings. New deaths begin to take place and it looks like someone is out for revenge, with Frankie in their crosshairs. Blame is out now.
Buy now on Amazon
Look What You Made me Do by Nikki Smith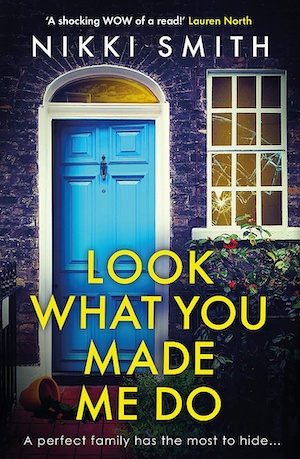 Sibling rivalry has been the touchstone for many a crime novel, and Look What You Made Me Do by Nikki Smith – out 8 March on Kindle, 1 April in print – is no exception. Sisters Jo and Caroline have never been close. As they grew up they battled with each other for their parents' affections and now as adults they still like to be in the limelight. Jo envies Caroline, the golden girl for whom things have always come so easily. Then a family inheritance falls entirely to Jo, and suddenly the seesaw tips. Now Caroline wants what Jo has. Needs it, even. But how far is she prepared to go to get her own way?
Pre-order now on Amazon
Read about last week's new crime novels here.