We like fresh blood here on Crime Fiction Lover. So let's introduce you to a new author and her debut in our weekly new books column. Before the Ruins by Victoria Gosling is an important release for Serpent's Tail, and at its heart is a group of youngsters who have secrets they'd rather forget.
Lots more, as always. There's a throwback mystery reprinted from 1949, a new domestic thriller from Laura Dave, an innovative history-inspired procedural from Jane Adams, and trip down to Merseyside with Malcolm Hollingdrake. Which book will make it onto your reading list this week?
Before the Ruins by Victoria Gosling
This debut novel by Victoria Gosling is one of those creepy thrillers that flicks between the present and a past, where adolescent misdemeanours lie buried and festering with dark spirits. Back in those days, a gang of school friends that included Andy, Peter, Em and Marcus hung around with a boy called David in a derelict manor house, looking for a lost diamond necklace said to be hidden there. In the present, Andy has put whatever happened behind her, until Peter's mother gets in touch. He's gone missing… what are the odds the those childish games have something to do with it? Find out on 6 May.
Pre-order now on Amazon
Poison for Teacher by Nancy Spain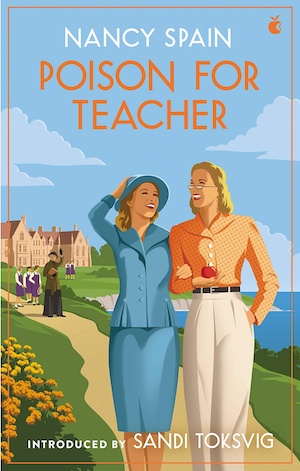 The lesbian icon and Daily Express columnist Nancy Spain also wrote 13 crime novels during her career and Virago has reprinted this intriguing 1949 novel. Centre stage is Miriam Birdseye, a former revue star who is now a private detective. When a headmistress walks into her Baker Street agency in fear for her life, Miriam heads to a Sussex private school with her friend, the Russian ballerina Natasha Nevkorina. They're disguised as teachers and, as feared, soon after they arrive a teacher at the school is poisoned. Can they get to the bottom of this complex-yet-humorous mystery? It's out now.
Buy now on Amazon
The Last Thing He Told Me by Laura Dave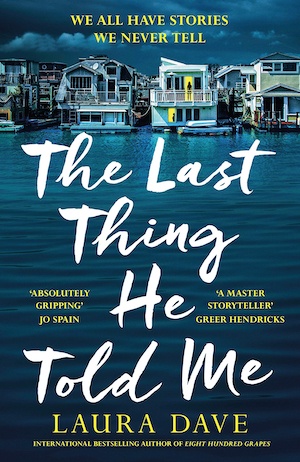 It's already been picked up by Reese Witherspoon's production company to be turned into a TV series starring Julia Roberts, so what's the skinny on Laura Dave's The Last Thing He Told Me? Well, firstly the book is out on 4 May and its central character is Hannah, who is left in something of a dilemma when her husband Owen disappears, leaving an enigmatic note in his wake. It reads "protect her" and refers to Owen's beloved teenage daughter Bailey. But Bailey hates her stepmother, and Hannah has quite a battle on her hands. Then she discovers something about Owen that rocks her world, and suddenly Bailey and Hannah must work together to survive.
Pre-order now on Amazon
Bury Me Deep by Jane Adams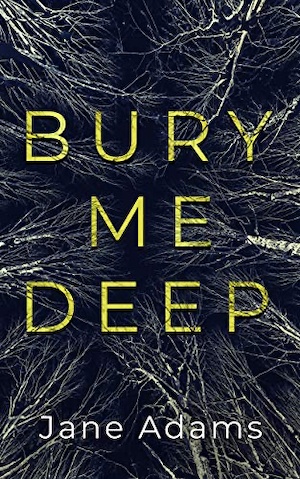 The first book in the Detective Rozlyn Priest series intertwines two mysteries to create a most unusual police procedural. There's a new body found in an ancient grave, and Priest feels somehow responsible. The victim is a petty criminal she once called on for help, and Priest is determined to keep on digging until she finds the truth of his demise. But the normally level-headed police officer is being haunted by visions of a flame-haired Saxon warrior who shares her thirst for justice. If she can't trust her own instincts, who can she trust? Bury Me Deep by Jane Adams is out now.
Buy now on Amazon
Catch as Catch Can by Malcolm Hollingdrake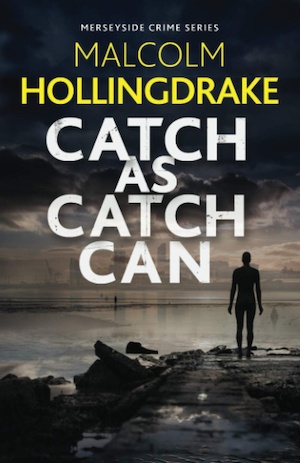 Prolific crime writer Malcolm Hollingdrake leaves Harrogate behind to begin a new series set in Merseyside and featuring Detective Inspector April Decent, newly arrived from Yorkshire. She has no time to settle in though, and has to hit the ground running when a mutilated body is apparently washed up on a windswept beach. There's also a crimewave in the area as a violent criminal gang preys on moped riders across the area. She is teamed up with Skeeter Warlock, and this imaginatively named duo need to get to work quickly – because the two cases are linked, and things are about to come to a head in dramatic fashion. Catch as Catch Can is out now.
Buy now on Amazon
Read about last week's new crime novels here.