Some topics are still treated as taboo even in crime fiction, and eating human flesh is one of them. When the taboo is broken, crime fiction lovers tend to remember it – just look at Red Dragon, The Silence of the Lambs, et al by Thomas Harris. I mean, can you imagine the outrage if a character started eating their victims in Line of Duty… The journalist and academic Chelsea G Summers is unafraid of crossing that line in her debut crime novel, A Certain Hunger, which is our lead book this week. We think you'll be surprised and delighted… as well as shocked, of course.
However, if you prefer to put cannibalism to one side, we've also got an indie detective novel from Ken Harris, a bit of southern noir from Lo Patrick, a brutal police procedural set in Norfolk and some peculiar criminal delights in London town with Christopher Fowler. Come to think of it, that last one might also have a slight 'taste of pork' about it. Best read the ingredients.
A Certain Hunger by Chelsea G Summers
It's taken a while to cross the pond, but at last UK readers are being served up a tasty helping of debut crime from the pen of Chelsea G Summers. Set the timer for 5 July, because that's when A Certain Hunger arrives from the US, with all the ingredients to keep crime fiction lovers entertained. Dorothy Daniels is an acclaimed food critic, a woman with a voracious – and adventurous – appetite. She is also reminiscent of Hannibal Lecter, and after Dorothy dispatches her lover with an ice pick she's finally ready to confess. But can you stomach the tale she tells?
Order now on Amazon or Bookshop.org
See You Next Tuesday by Ken Harris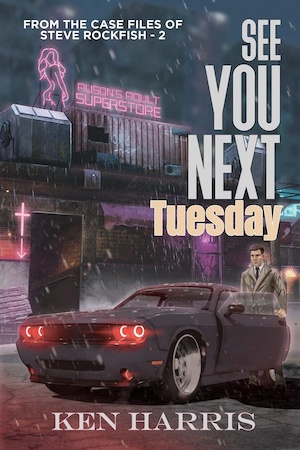 The second book in indie author Ken Harris's series featuring private investigator Steve Rockfish finds him somewhat distracted by a family crisis. Rockfish's father has been tricked out of part of his retirement savings in an online romance scam and his son is determined to catch the perpetrators. Meanwhile, partner Jawnie McGee is left to deal with the firm's newest client who spins a tale of alleged spousal infidelity. But when the trails of both investigations lead to the same place, Rockfish and McGee set their sights on the Church of the Universal Nurturing II where fraud is being played out on a cryptocurrency level. See You Next Tuesday is released on 14 July. Read our review of The Pine Barrens Strategem here.
Order now on Amazon
The Floating Girls by Lo Patrick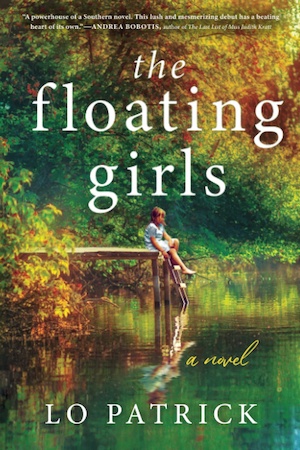 Secrets lurk in the sticky swamps of Bledsoe, Georgia, and 12-year-old Kay Whitaker is determined to root them out. She stumbles across a stilt house in a neighbouring marsh, where Andy Webber, a boy about her age, and his father live. Kay is fascinated by Andy, and by the mystery of his mother's death by drowning years earlier, ignoring her father's warnings to stay away from the Webbers. But when Kay's sister vanishes, she and her brothers find themselves in the midst of a terrifying maelstrom of lies as the world as they know it collapses around their ears. The Floating Girls by Lo Patrick is out on 12 July.
Order now on Amazon
The Norwich Murders by John Reid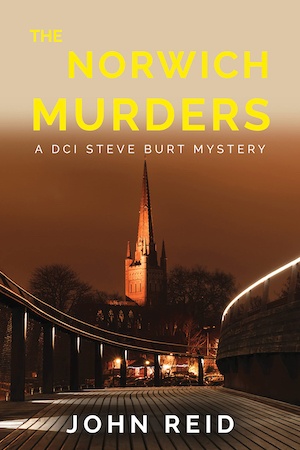 Two police officers are savagely beaten to death in East Anglia and the headless body of a young woman washes up on the banks of the Thames – but what's the connection? That's what DCI Steve Burt is determined to find out, and he travels to Norwich to work with the local police force. But the more Burt and his Special Resolutions team dig, the wider the net spreads, with connections to the Cosa Nostra and modern-day drug running and prostitution rings in the UK and Europe. Meanwhile on the home front, Burt is made an offer he'll struggle to refuse. Sixth in the DCI Burt series, The Norwich Murders by John Reid is out now.
Order now on Amazon
Bryant & May's Peculiar London by Christopher Fowler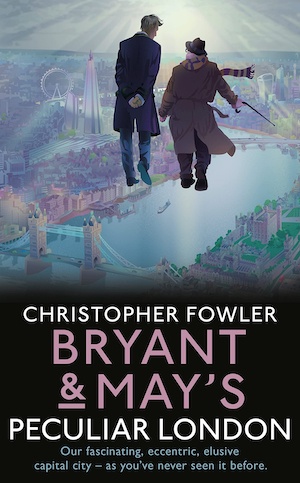 We know that Bryant & May are matchless detectives, but how will they fare as tour guides? Find out on 14 July, with the arrival of Christopher Fowler's Bryant and May's Peculiar London. Fact and fiction combine as the nation's oldest serving detectives take us along the streets of a city they know so very well, pointing out odd buildings, odder characters, lost venues, forgotten disasters, confusing routes, dubious gossip, illicit pleasures and hidden pubs. With the help of some of their more disreputable friends, they'll reveal why only two Londoners got to meet Dracula, how a department store and a prison played tricks on your mind, and where the devils hide in the capital – plus much more.
Order now on Amazon or Bookshop.org
Read about last week's new books here.