We know, we know. Christmas hasn't even happened yet but already we're talking about the new year. We just can't help it. Look at these books – who wouldn't be excited about new titles by Chris Hammer, Jordan Harper or Tom Rob Smith? Death in Heels and the Dublin drag scene with Kitty Murphy, and a trip to Alaska with Iris Yamashita – come on, these books are fizzing with, ummm… crime-related fizziness of the highest order. We need them in our lives.
And, as you scroll down and think about your 2023 reading, please also accept our very best wishes for the holiday season. We'll see you on the other side.
Cold People by Tom Rob Smith
If you're resolving to start the New Year with a blockbuster, then we've got just the book! Cold People arrives on 19 January and it's a unique thriller from the pen of Tom Rob Smith, whose Child 44 was a worldwide bestseller. Earth is under the control of a mysterious and omnipotent force, which has issued a terrifying message: Humanity has just 30 days to reach the one place on Earth where they will be allowed to exist… Antarctica. This book follows the fate of a handful of people making the journey – with their past swept away, do thay have it in them to survive and build a new society in the sub-zero cold?
Order now on Amazon or Bookshop.org
Death in Heels by Kitty Murphy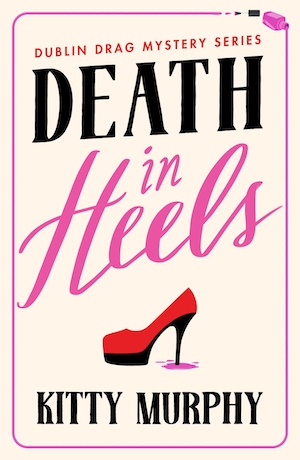 Irish author Kitty Murphy has the Dublin drag scene in her sights for Death in Heels, a debut novel and the first in a new series out on 1 January. When Fi McKinnery goes along to offer moral support to her best friend Robyn, who is making her drag debut as Mae B, she finds herself in the middle of a murder mystery. Mae B is a big hit with everyone except local queen Eve, who lampoons her performance and ruins the show. And when Eve is found dead later that night, face down in the gutter of a rain-soaked Dublin street, the timing seems awfully suspicious. The police think it was an accident, but Fi isn't so sure – and when another friend is the target of a hit-and-run she decides to turn detective.
Order now on Amazon or Bookshop.org
Everybody Knows by Jordan Harper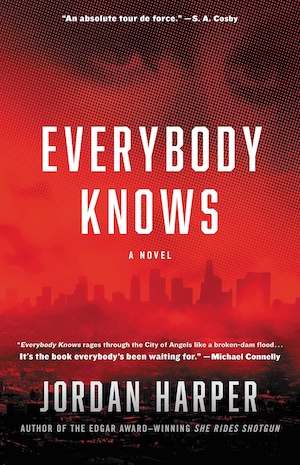 In Mae Pruett's Los Angeles, nobody talks. But everybody whispers. Mae is a crisis publicist, whose job isn't to spread the word about something but rather to make sure things stay under wraps. Her work keeps her at the centre of a sprawling web of lawyers and private security firms she calls 'The Beast', protecting the rich and powerful and depraved by any means necessary. But when her boss is killed in an apparently random attack, Mae has her suspicions. Is The Beast behind the death? If she's right. Mae is about to land herself in a heap of trouble… Everybody Knows by Edgar Award winner Jordan Harper is out on 10 January.
Order now on Amazon
Dead Man's Creek by Chris Hammer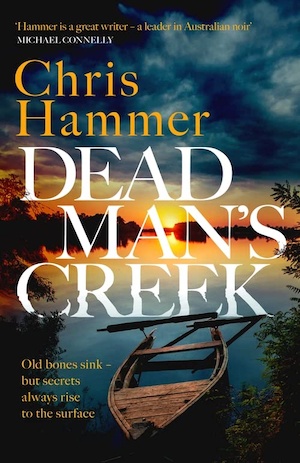 Australian homicide detective Nell Buchanan made her debut earlier this year in Chris Hammer's Opal Country, and returns in Dead Man's Creek, out now for Kindle and on 6 January in print. As it opens, Nell is back in her home town, reluctantly investigating a decades-old murder. But this cold case is about to heat up in dramatic fashion, and when more bodies are discovered Nell begins to question how well she really knows the people she grew up with. As the townspeople close ranks, the local girl is made to feel like an unwelcome outsider – and the closer Nell comes to uncovering the secrets of the past, the more treacherous her path becomes.
Order now on Amazon or Bookshop.org
City Under One Roof by Iris Yamashita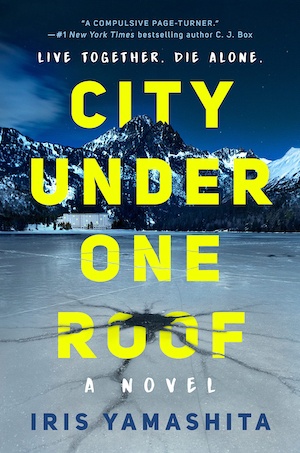 After a severed hand and foot wash up on the shore of the small town of Point Mettier, Alaska, Cara Kennedy is on the case. A detective from Anchorage, Cara has her own reasons for investigating the possible murder in this isolated place, which can be accessed only by a tunnel. When an avalanche closes the tunnel indefinitely, Cara is stuck among the odd and suspicious residents of the town – all 205 of them – who live in the same high-rise building. The investigation begins with help from Point Mettier police officer Joe Barkowski, until things get complicated by the arrival of a gang from a nearby reservation seeking shelter from the snowstorm. City Under One Roof, a debut by Iris Yamashita, is out on 10 January.
Order now on Amazon or Bookshop.org
Click here to read about last week's new crime novels.