If there's a loose theme tying the five releases we document this week, then perhaps it's a sense of otherness. It's a feeling that certainly comes through in latest novels by those American greats Dean Koontz and Bret Easton Ellis, while debutante Charlotte Vassell writes about how the other half live (and die), somewhat detached from reality. Being a spy carries with it a certain duality in David McCloskey's debut, coming to the UK this month, and how about a stop-at-nothing podcaster using personal tragedy to perhaps make herself famous in the new novel by Matt Witten?
We dare you to read on…
The House at the End of the World by Dean Koontz
No thriller by Dean Koontz would be complete without a sense of otherworldliness and The House at the End of the World, out on 24 January, is no exception. Katie is a young artist who has retreated from the civilisation following a devastating loss, and for two years, 10 months and 18 days has lived a solitary life on Jacob's Ladder, a remote island named by a former resident for its potential as a stairway to heaven. Her closest thing to a companion is a wild fox she names Michael J, but Katie's peace is shattered with the arrival of two strangers in search of something – or someone – they refuse to identify. As a storm approaches, Katie is faced with an omnipresent terror that could bring about the end of the world.
Order now on Amazon or Bookshop.org
The Shards by Bret Easton Ellis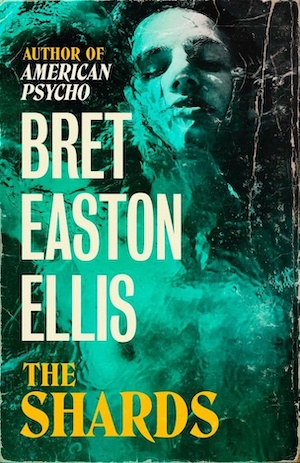 The author of American Psycho returns with an auto-fictional look back at his final year of high school, in 1981. A 17-year-old Brett and his friends Thom, Susan and Debbie are beguiled by the arrival of a new student – Robert Mallory. But Brett senses something is wrong about the incomer and is both attracted to Robert and mortified by him in equal measure. Meanwhile, the LA media is carrying reports of home invasions and three outrageous ritual murders carried out by a psychopath dubbed The Trawler. Bret Easton Ellis' The Shards, his first novel in 13 years, is out in print on 17 January. Watch for our review, soon.
Order now on Amazon or Bookshop.org
The Other Half by Charlotte Vassell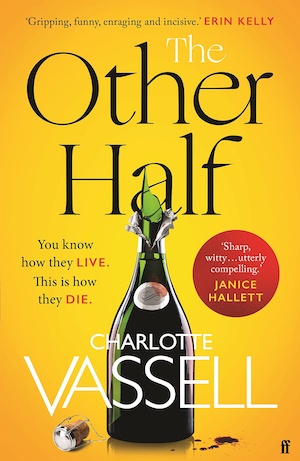 Debut author Charlotte Vassell focuses upon crime amid the upper echelons in The Other Half, a detective story that mixes intrigue with biting humour and is out on 17 January. Rupert's 30th is celebrated with a black tie dinner at the Kentish Town McDonald's, catered with cocaine and Veuve Clicquot. The following day his girlfriend Clemmie is found murdered on Hampstead Heath and, naturally, all of the partygoers have cast iron alibis. They're all tight lipped and well connected and a wall of staggering wealth threatens to shut down Detective Caius Beauchamp's investigation before it's begun. Can he cut through the sandbagging and get to the truth?
Order now on Amazon or Bookshop.org
Damascus Station by David McCloskey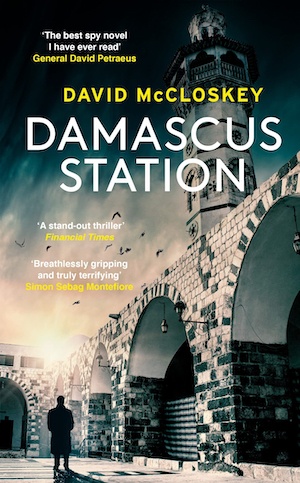 British fans of spy and espionage thrillers will want to get their teeth into Damascus Station, David McCloskey's debut that has already made waves in the US and arrives in print in the UK on 26 January. CIA case officer Sam Joseph is dispatched to Paris to recruit Syrian Palace official Mariam Haddad and the pair are drawn into a forbidden relationship, which creates unspeakable danger when they enter Damascus to find the man responsible for the disappearance of an American spy. But the discovery of a dark secret brings the pair to the attention of President Assad's spy catcher, Ali Hassan, and his brother Rustum, the head of the feared Republican Guard – and puts the lovers in fear of their lives.
Order now on Amazon or Bookshop.org
Killer Story by Matt Witten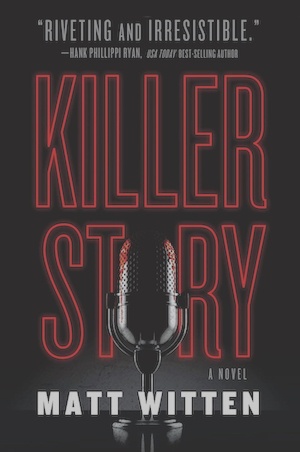 Former reporter turned true crime podcaster Petra Kovach sees a sure fire way to make headlines and garner followers when she sets her sights on a cold case from her past. Years earlier, an alt-right YouTuber was killed in her Harvard dorm room, and her killer was never found. Petra knew the victim and loved her like a little sister, despite their political differences, now she sees the murder as a way of making her name. But in her passionate quest for justice – and clicks – Petra burns sources and breaks laws, ultimately putting her own life on the line. Just how far is she prepared to go in her pursuit of success? Killer Story by Matt Witten is out on 17 January.
Order now on Amazon
Click here to read about last week's new novels.