Jim Jones got highly emotional responding to Dee-1's recent criticisms about his music … even hinting he'd take things to the ring if needed.
The Byrd Gang leader appeared on Sway's Universe Friday — the same platform Dee used to voice his gripes over the murderous themes in the music of Jim, Rick Ross and Meek Mill.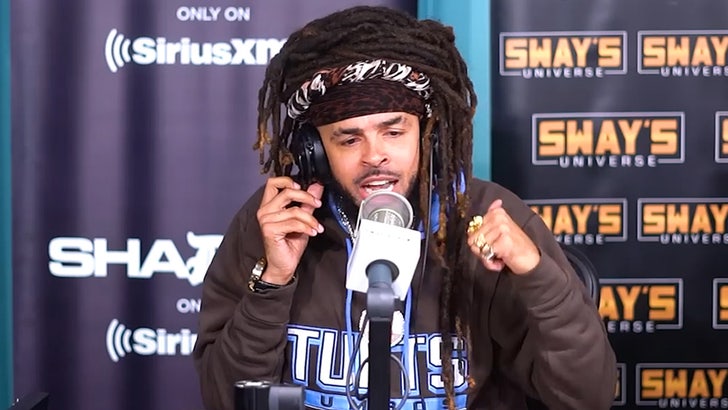 Sway's Universe / Sirius XM
Similar to Rozay's response, Jim opted to focus on his years of philanthropy and his fellow posse vouched for his efforts.
He also defended the content of his music … declaring it to be rough because of the environment he was raised in but maintained his music always contains spiritual elements … his first album was named "On My Way To Church" y'know.
Jim said he was really peeved over Dee using his name for fame and the New Orleans rapper should've contacted him offline if he really wanted to have a conversation … but that window passed.
He denied promoting violence … but warned Dee should keep his hand down when he sees him because he's seen shirts get wrinkled for less!!!
Sway assured Jim that Dee isn't on a clout-chasing mission but the Harlem boss wasn't convinced and said he was done talking about Dee, so that's that.
Revered producer 9th Wonder eventually entered the chat to defend Dee-1 on all his stances — when it comes to children.
He says adults should stream the change they want to hear.