Courteney Cox se está abriendo por primera vez sobre la pérdida de su compañero en "Friends", Matthew Perry, recordando un especial momento del famoso programa de televisión.
La actriz acaba de publicar un video de un viejo episodio de la serie en el que empieza la relación entre Chandler y Mónica. Además, compartió una historia sobre cómo Matthew le susurró una divertida línea antes de empezar la escena para que ella dijera.
Waiting for your permission to load the Instagram Media.
En el clip, Chandler está en la cama cuando Ross irrumpe en la pieza, emocionado por su próxima boda. Ross se va y entonces Monica aparece de debajo de las sábanas, un giro en la historia que volvió loca a la audiencia.
Courteney dice: "A menudo hacía cosas así. Era divertido y amable".
En su primera intervención desde su muerte también dijo: "Estoy muy agradecida por cada momento que tuve contigo Matty y te echo de menos todos los días".
El homenaje de Courteney viene pisando los talones a un emotivo post de su compañero de reparto Matt LeBlanc, en el que escribió: "Los momentos que compartimos juntos están honestamente entre los favoritos de mi vida".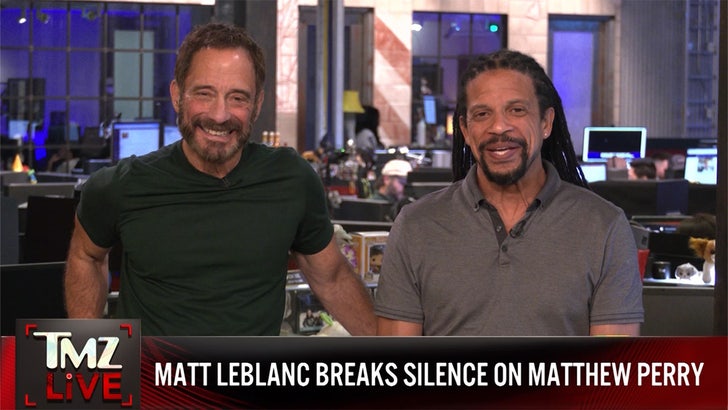 TMZ.com
Recuerden, Courteney, Matt, Jennifer Aniston, Lisa Kudrow y David Schwimmer se despidieron del actor a principios de este mes en su funeral.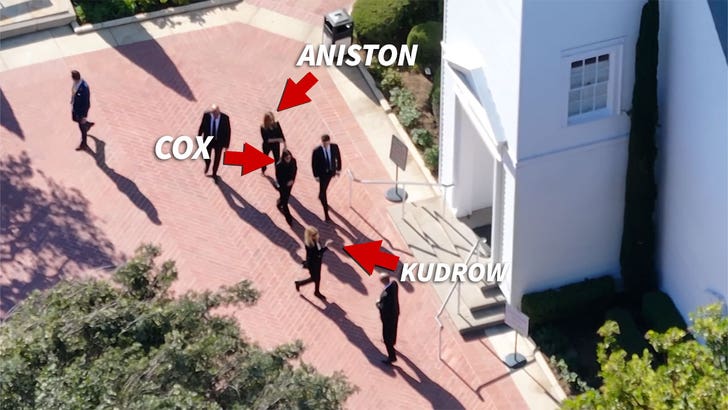 11/3/23
SplashNews.com
La familia de Matthew también asistió y nos enteramos de que su ataúd fue colocado en una zona apartada del famoso cementerio Forest Lawn en las colinas de Hollywood, junto a otras celebridades como Debbie Reynolds y Carrie Fisher.
TMZ publicó la historia, Matthew fue encontrado sin vida en su jacuzzi el mes pasado, y aún persisten muchas preguntas sobre su causa de muerte, las que no serán respondidas dentro varias semanas más, por lo menos.
También nos enteramos de que Matthew se acercó a los guionistas de "Friends" en su momento, para que abandonaran la idea de que su personaje engañara al de Courteney.