On the Radar — Let's get things going this week with a fresh voice in the world of crime fiction as AS Hatch releases his debut novel. There's lots more though, with four books from veterans based both in the UK and in the United States. Which of these books will make it onto your crime fiction bookshelf?
Sign up for the CFL weekly newsletter here.
This Little Dark Place by AS Hatch
Let's welcome a new name to the crime writing fold. Andrew Hatch may work in political communications but his debut psychological thriller, out 10 October, sounds a little more in tune with the real world. Daniel has a happy relationship and a good life, while Ruby is in jail for assaulting an abusive ex. They meet through a penpal programme for prisoners, and as their correspondence develops, so do the deep, dark revelations they share with each other. Then one day Ruby comes to find Daniel and his world begins to unravel. Who can he trust and what is he to do? Take a look at our pick of the best debuts of 2018.
Pre-order now on Amazon
The Benefit of Hindsight by Susan Hill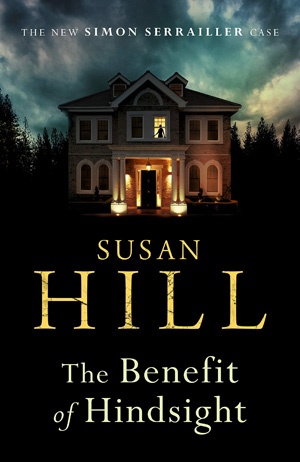 Following the Comforts of Home, in which Simon Serrailler leaves Lafferton and investigates a case on a Scottish island, the detective does indeed return him for the 10th novel in the series. He's still recovering from the events that cost him his arm in book eight, and is sketching some medieval statues in the roof of the cathedral when a new investigation lands in his lap. Two strangers have arrived in town and, generously taken in by two men, they are the centre of events. However, it's a mistake in the investigation that turns things against Serrailler and, as with previous novels, new curveballs are thrown his way by his sister and their father, who has moved in nearby. Out 3 October.
Pre-order now on Amazon
Lethal Agent by Kyle Mills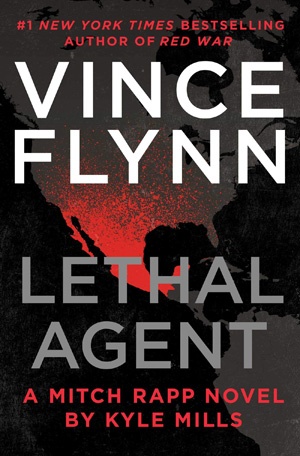 Vince Flynn's Mitch Rapp series continues in the capable hands of author Kyle Mills, with Lethal Agent – out on 3 October. All eyes are on the US in the run up to a presidential election but elsewhere a deadly plot is being hatched. ISIS leader Savid Halabi managed to escape from Rapp. He's been in hiding while he recovered, plotting and scheming. Now Halabi is ready to strike, and he kidnaps a microbiologist and forces him to make anthrax, sharing his progress with the world. But it's all a ploy – Halabi has much greater things in mind. Can CIA operatives Rapp and Irene Kennedy stop him before it's too late? Love thrillers? Then we recommend Howard Linskey's Ungentlemanly Warfare.
Pre-order now on Amazon
Pursuit by Joyce Carol Oates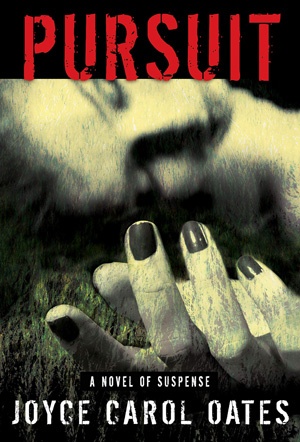 When she was young, Abby was plagued with nightmares about a field full of human skulls and bones. She eventually grew out of the night terrors, but on the eve of her wedding to Willem the bad dream returns, sharper than ever. Is it those images that cause Abby to walk out into the traffic just a day after she is married? As she lies in a hospital bed, Willem tries to work out whether the incident was an accident, or premeditated. But the more he uncovers about his new bride and her childhood, the more Willem realises that he doesn't actually know her at all. This disturbing tale of domestic noir is out on 1 October. We've previously reviewed Dis Mem Ber by the same author.
Pre-order now on Amazon
False Prophet by James Hazel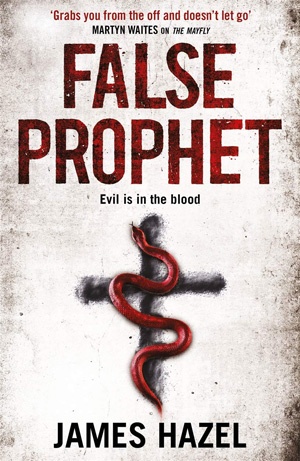 This serial killer chiller by James Hazel, a lawyer turned author, is available now and features the profiler Charlie Priest. On the loose is a murderer the likes of which the police have never seen before. Whoever it is, they're working to get their hands on an ancient manuscript, meaning that one way or another, a 2000-year-old evil has re-awoken and is bringing chaos to the streets. Meanwhile, the members of a secret group holding the lost scripture are willing to die to keep it safe…
Buy now on Amazon
Read about last week's new releases here.