The devil is always in the details. 
Meghan Markle knows a thing or two about telling a whole story without ever saying a word. The Duchess of Sussex and her husband Prince Harry announced on Tuesday that they would be taking legal action over the publishing of a private letter written by Meghan. 
"As a couple, we believe in media freedom and objective, truthful reporting. We regard it as a cornerstone of democracy and in the current state of the world – on every level – we have never needed responsible media more," Harry's statement began. "Unfortunately, my wife has become one of the latest victims of a British tabloid press that wages campaigns against individuals with no thought to the consequences – a ruthless campaign that has escalated over the past year, throughout her pregnancy and while raising our newborn son."
While the news got a lot of people talking, it was Meghan's subtle choice of jewelry that is sending the loudest message. 
Prior to the bombshell statement, the Duchess chose to accessorize her ensemble with a dainty bracelet sold by a company called Alemdara. The bracelet has a tiny little charm in the shape of an eye. According to the Alemdara site, that little charm means a lot more than meets the eye. "An evil eye on your person wards off any 'evil eye' or jealousy from others, such are their ability to dispel negative thoughts and energy," the site states. Coincidence? We think not! 
Meghan's too brilliant to do anything by accident, and too classy to address the tabloid rumors swirling around her, so it wouldn't be a total surprise if this was her subtle way of warding off the negative influences.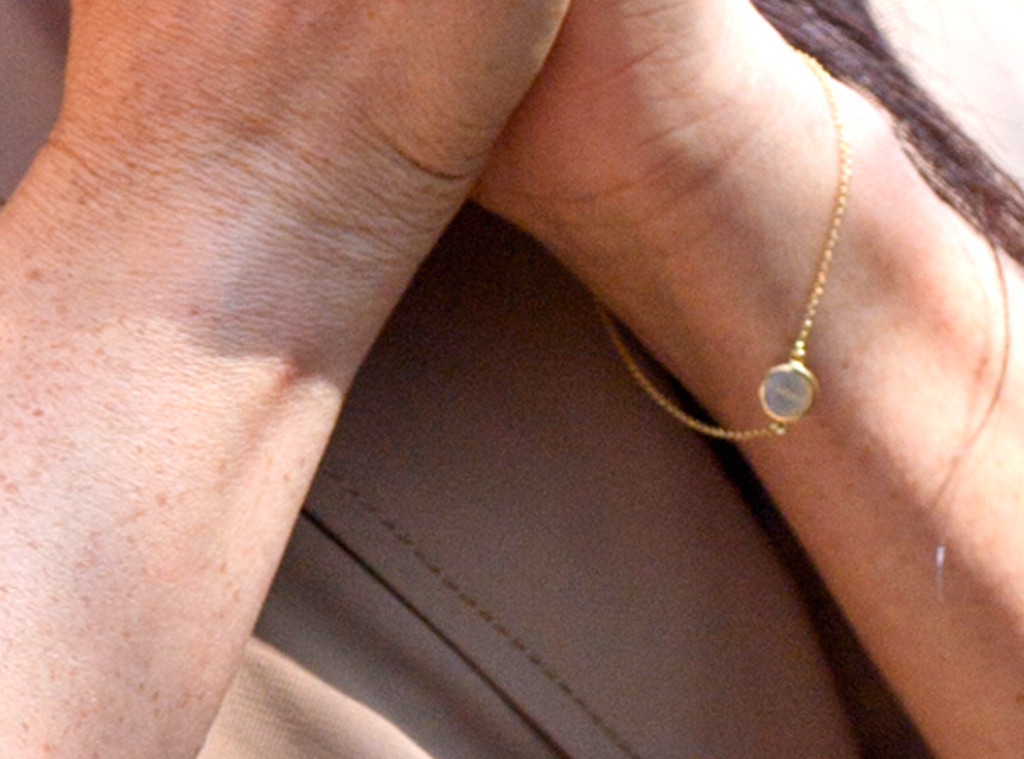 Tim Rooke/Pool/Samir Hussein/WireImage
The tabloids might be a royal pain, but looks like Meghan is taking it all in stride. 
Don't miss E! News every weeknight at 7, only on E!