50 Cent is allegedly trying to make a movie about Tekashi 6ix9ine and the Nine Trey Bloods — to which Skinnyfromthe9 says … stop playin'.
We ran into the NYC rapper Tuesday in his hometown, and when we told him about Fiddy teasing his efforts to put together a Tekashi flick — centered on all the snitching — he seemed a little uneasy. But then, he got real … and kinda craps on the idea of the movie.
Skinny says there are people's lives that are literally being ruined by the trial of 2 Nine Trey Bloods, and points out their families are being affected too. In other words, this isn't a game — and certainly not something to be taken advantage of for financial gain.
For the record, Fifty's only made a passing comment about a potential Tekashi movie on social media.
Someone recently asked if it was true he was producing the film, and he said … "I'm working boy."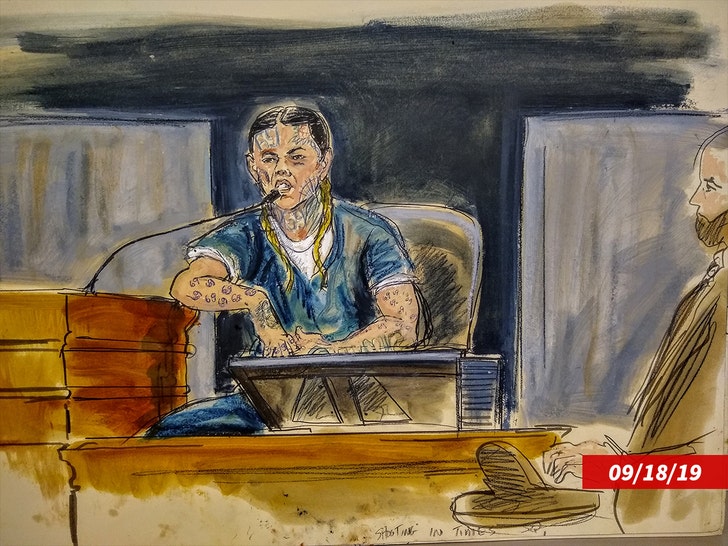 Elizabeth Williams
As for whether 6ix9ine has a chance at stardom again … SFT9 seems to think he's got a real shot.