On the Radar — Sometimes we've got to stay on our toes as we report on the latest crime fiction releases. The press copy of Silver by Chris Hammer went around with an on sale date of 9 January attached, but we ran our routine checks on it and spotted that the Kindle version has been slipped out onto the market early. With all the critical success the author's first novel garnered, we had to make Silver our lead book this week. Read on, though, because there are plenty of other new releases including gangland novels, historical crime fiction and more…
Subscribe to the CFL weekly newsletter here.
Silver by Chris Hammer
A subconscious reference to Maxwell's Silver Hammer (on Abbey Road), perhaps? Whether new Australian crime author Chris Hammer is a Beatles fan or not, it seems like only Yesterday that his debut, Scrublands, was released. Silver follows on from that book, and world-weary journalist Martin Scarsden has moved from Riversend to the little coastal resort of Port Silver with Mandalay Blonde and her baby son Liam. They're planning on beginning a new life together, but those plans go seriously awry when a man is murdered and Mandy is in the frame. As Martin tries to clear her name, all manner of bad things are waiting in the wings… You can read our review of Scrublands here. Out now on Kindle, you'll have to wait until January to read it in print.
Buy now on Amazon
Playing Dirty by Helen Black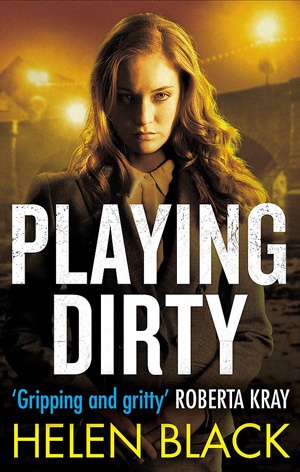 Liberty Chapman is a high-flying lawyer with a decidedly dodgy past, and on 17 October she's back in book three of this gritty series. Reunited with her criminally-minded family, Liberty is veering more and more to the dark side. She's done a deal with a local rival gangster and things are on the up and up – until a spate of violence on the estates of Leeds forces her to take decisive action which puts her in jail. Meanwhile, Liberty's partner, ex-copper Sol Connolly is recruited to join an off-the-books team who will stop at nothing to infiltrate a new drugs gang. They're two sides of a coin – will heads or tails come up trumps? For more rip-roaring street gang action see Brick by Conrad Jones.
Pre-order now on Amazon
The Body on the Train by Frances Brody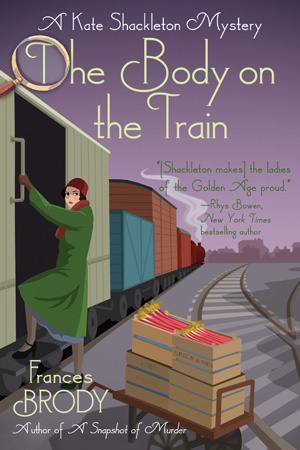 We've reached book 11 in the series featuring indomitable Yorkshire sleuth Kate Shackleton, and this time her skills are called upon by none other than Scotland Yard. It's 1929, and in London a railway porter discovers a man's body as he unloads a special goods train from Yorkshire. Kate is asked to investigate, but when she discovers that another murder occurred around the same time as the mysterious body on the train, she is convinced there must be a connection. Fears of unrest in the Yorkshire coalfields mean that Kate must conduct her investigation with the utmost secrecy. With attempts being made on her life, it is vital she solves the mystery as soon as possible. Out 17 October. Read our review of the series opener, Dying in the Wool.
Pre-order now on Amazon
Death Makes No Distinction by Lucienne Boyce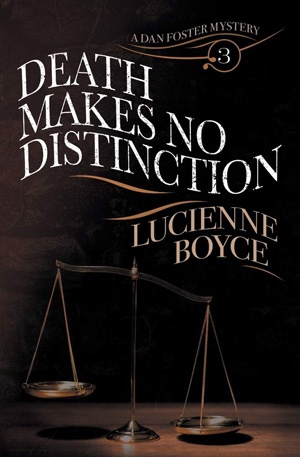 Victorian London looms large in the historical crime genre, but what about the century prior? Well, this is the setting that Lucienne Boyce has chosen for her Dan Foster novels. The 18th century saw the founding of the Bow Street Runners – London's first professional police service – and they feature in Death Makes No Distinction as Principal Officer Dan Foster is co-opted onto an investigation into the death of Louise Parmenter. The victim was a socialite and once the lover of the Prince of Wales, but has been killed and her jewellery has been stolen. Foster is a bit annoyed – he would rather be investigating the death of a beggar woman who has been raped and beaten, but a snooty magistrate has warned him off… Death Makes No Distinction is available now.
Buy now on Amazon
Entanglement by Andrew J Thomas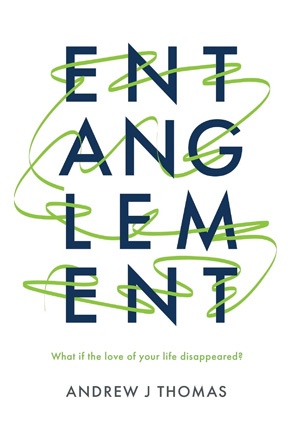 Let's close out this week with a book that crosses between genres and seems to be a bit of a pastiche of all of them. Entanglement is a mystery, a romance and a science fiction story that transcends in a similar fashion to the work of Neil Gaiman, Terry Pratchett or Douglas Adams. Maybe it's easiest to give you a snippet of the blurb: "David's fiancée worries when he drops out of contact. MI5 panics when a secret airbase vanishes. Liz doesn't understand when her research subjects go missing. Nigel is confused when he finds an ordinary house brick floating in thin air. And a woman spends her life shifting between parallel worlds. But how can all these things be connected? And why are cakes so important?" It even has a road trip element and is out now.
Buy now on Amazon
Read about last week's new crime releases here.