The Dublin Murder Squad series of crime novels by Tana French are being adapted for television by the BBC and RTE. Starting on Monday 14 October, BBC One will be broadcasting The Dublin Murders, a crime show based on the books In the Woods and The Likeness. With a dark and creepy vibe, the eight-episode first season promises psychological thrills and chills aplenty as we build up to Halloween.
The Dublin Murders will then air on RTE in Ireland starting 16 October and in North America via Starz on 10 November. Check out the trailer below, which features a slowed down and creep-ified version of The Cure song A Forest. Don't you just love it?
Adapted for television by Sarah Phelps, season one focuses on two detectives – Rob Reilly played by Killian Scott and Cassie Maddox played by Sarah Greene. It's set in the early noughties and while Ireland's Celtic tiger economy is booming, horrific murders are occurring in and around Dublin. A young ballerina has been found posed on an alter in ancient woodland. A woman known as a free spirit in the community is found stabbed to death in a ruined old cottage. Are the murders linked?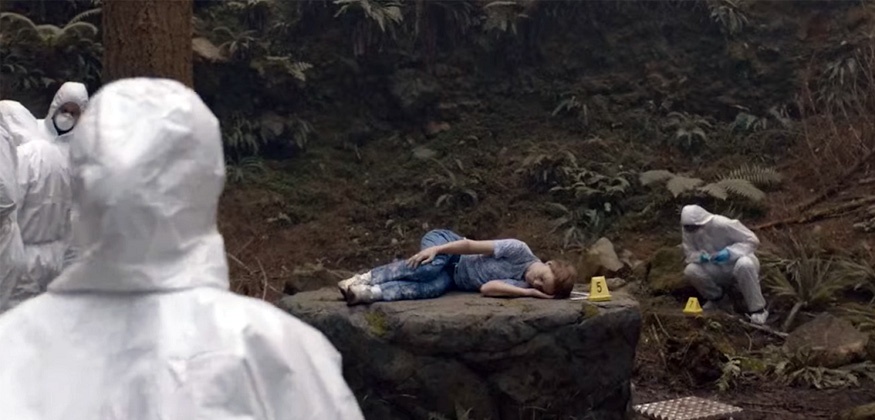 For Maddox and Reilly, something about the two murders they're trying to solve is pointing back at the detectives themselves – who they are, what they've done, their own personal histories. And this in turn links to a case 21 years prior when three children went into the woods one day and only one came out again…
Is a killer wreaking a fatal reckoning on communities in Dublin, or is the culprit actually more focused on the garda detectives?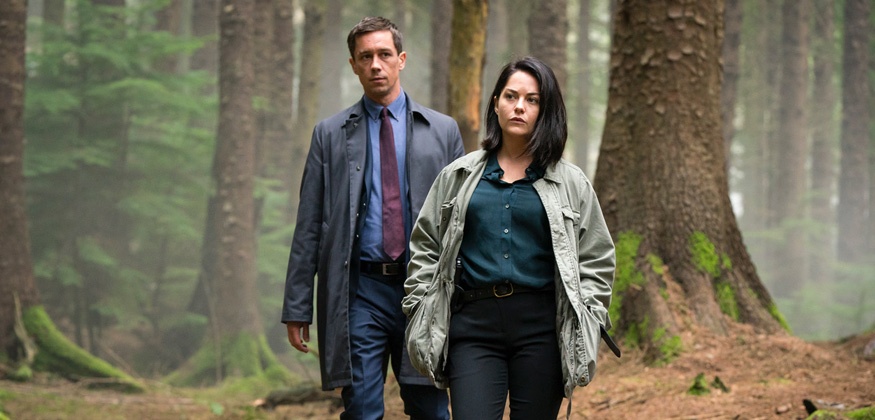 The story weaves together the first two books in The Dublin Murder Squad series, and is perhaps reminiscent of True Detective not only in the way it draws out the suspense, but also in how it brings two troubled detectives together and puts them under the microscope. In the original stories, one member of the squad features in each book but with the TV adaptation their cases are woven together. It should be interesting, and if it's successful perhaps we'll be writing about season two in a year's time.
The first episode airs at 9pm on Monday 14 October, followed by episode two on Tuesday 15 October. The series will continue on Mondays and Tuesdays for the following three weeks. Made by Euston Films for the BBC, RTE and Starz, The Dublin Murders features a mainly Irish cast.
We've previously reviewed The Secret Place by Tana French, also set in Dublin.