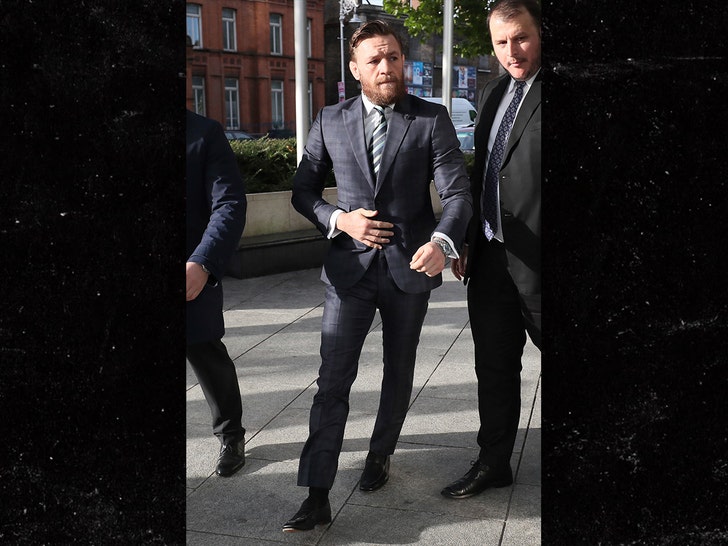 Breaking News
AP
Conor McGregor strolled into court in Ireland on Friday to face an assault charge for punching a man in the face at a Dublin pub in April … and the media was out in force!
The UFC superstar was decked out in a navy suit with a striped tie — and didn't show any emotion on his face while he walked into the courthouse flanked by his lawyers.
Inside the courtroom, things weren't as exciting … the judge granted McGregor's request to postpone the hearing until Nov. 1.
Irish officials say Conor will have to request a trial date or enter a plea during the Nov. 1 hearing, according to The Irish Times.
On the way out of court, Conor was quiet … but you can hear people screaming, "McGregor!" as he walked to his car.
TMZ Sports broke the story … Conor punched an older man in the face at The Marble Arch Pub in Dublin on April 6 after he refused a shot of Conor's Proper 12 whiskey.
McGregor is facing one count of assault following the incident … and faces up to 6 months in jail if convicted.
The victim spoke out on the incident shortly after we posted video of the punch … calling Conor "a bully with money."
Conor, on the other hand, went on ESPN to apologize for the incident …. saying, "I was in the wrong … that man deserved to enjoy his time in the pub without having it end the way it did."
"I tried to make amends and I made amends back then. But, it doesn't matter. I was in the wrong."