On the Radar — Our weekly new books column returns with the latest from UK author Kerry Wilkinson, whose psychological thriller kicks off with a fascinating premise – the killer's victim is somehow still alive. But that's not all. We've got cosy, we've got historical, we've got noir, we've got Scandinavian crime fiction. What more could you want?
Sign up for the CFL weekly newsletter here.
Close to You by Kerry Wilkinson
Best known for his series featuring Manchester police detective Jessica Daniel, Kerry Wilkinson is back with a standalone psychological thriller which is out on 17 October. Morgan is frightened and confused when she spots her ex-husband in the background of a photograph taken by her friend at an awards ceremony. It's definitely David, she knows his face all too well. But it can't be, because David is dead. And Morgan should know, because she's the one who killed him. Then strange things begin to happen to her – is Morgan going mad? If you like a twisty and twisted tale, this could well be a book to get your hands on. Read our interview with Kerry Wilkinson here.
Buy now on Amazon
Beating About the Bush by MC Beaton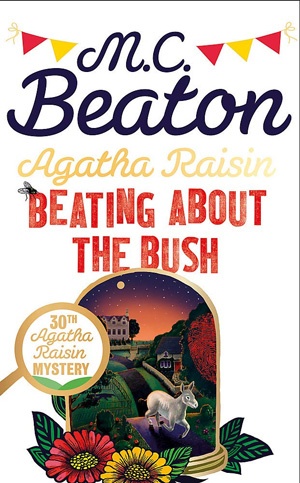 The Queen of cosy crime is back with her 30th – yes 30th – Agatha Raisin mystery, out on 24 October. It all begins with a severed leg, which Agatha finds in a hedge at the side of the road, and soon the private detective is using her singular sleuthing skills in the hope of solving this particularly gruesome murder. But all is not as it seems, as Agatha soon learns when she takes on a case of industrial espionage at a most peculiar factory. And then there's an encounter with a donkey that turns our hero into a national celebrity. Plenty to get our teeth into, then! Here's our profile of another cosy crime writer, Martha Grimes.
Pre-order now on Amazon
The Conviction of Cora Burns by Carolyn Kirby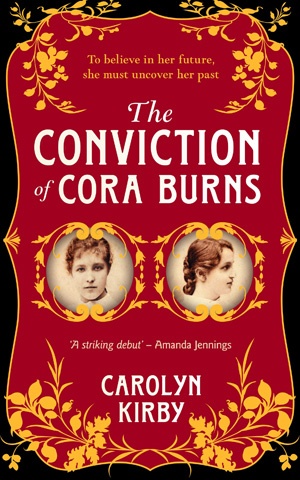 This debut, set in Victorian Birmingham, has been causing quite a stir. It's been long-listed for the Historical Writers' Association Debut Crown, was a finalist in the 2017 Myslexia Novel Competition and won the inaugural Blue Pencil Agency Award. The paperback is out on 24 October, so let's see what all the fuss is about. Born in prison and brought up in a workhouse, Cora Burns hasn't had much of a start in life. Then she gets a lucky break – the offer of a job as a servant at the house of scientist Thomas Jerwood. There, Cora makes friends with Violet, a young girl who seems to be part of a living experiment. But is Cora part of the experiment too? As she struggles to conceal her true nature, things are about to come to a head… For more historical crime, try The Way of All Flesh by Ambrose Parry.
Pre-order now on Amazon
Home Invasion by Patricia Abbott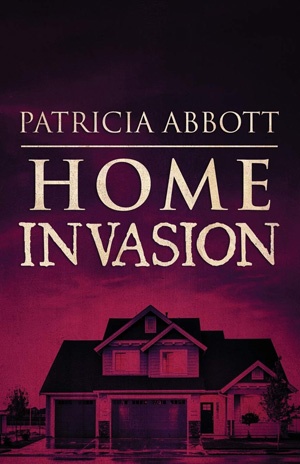 Originally published in 2013, this slice of contemporary noir is being reprinted by Down & Out Books. Inside you'll find a series of short stories chronicling the struggles of the Batch family over two generations as they deal with poverty, substance abuse, bad choices and, yes, plenty of crime along the way. The stories come together to form an overarching novel that ultimately highlights the issues faced by those on low incomes in the USA today. From a lack of education to poor parenting to broken lives… It also has a great title.
Buy now on Amazon
The Boy in the Headlights by Samuel Bjork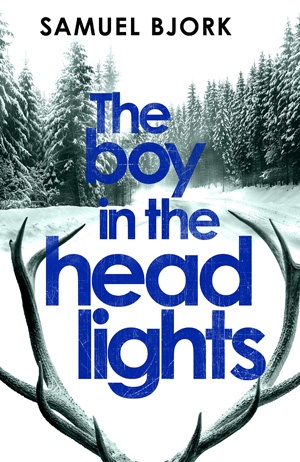 Samuel Bjork's The Owl Always Hunts at Night was chillingly impressive when we reviewed it back in 2017, and on 17 October the Norwegian's latest is out as a paperback. It begins in 1996 with an elderly driver, who finds a boy in the road with antlers strapped to his head. Fast forward to 2010 and Bjork's detective characters Munch and Krüger are investigating the death of a man found in a lake. Soon, more bodies are appearing and a serial killer is playing a life-and-death game with them. The third in the series, this will thrill fans of Nordic noir with its bleak settings and ritual murders.
Pre-order now on Amazon
Read about last week's new books here.