Remember how Robert Mitchum when to Japan in The Yakuza? Or how Michael Douglas was an American in Tokyo in Black Rain? Well, the BBC is set to flip that East-West crime fiction paradigm around. Giri/Haji is a fascinating new series that sees a Japanese cop in London looking for his yakuza brother.
Giri/Haji translates as duty/shame, which immediately sets the tone. The show has scenes set in both Tokyo and London and features many actors who will be familiar to UK audiences alongside some big-name Japanese stars. It's a joint production by BBC Two and Netflix and begins on Thursday 17 October at 9pm on BBC Two, with a release worldwide on Netflix in 2020.
For added authenticity, about half the dialogue is in Japanese with English subtitles. Across the eight-part series we'll follow Kenzo Mori (played by Takehiro Hira), a family man and detective living in Tokyo who travels to London to find his estranged brother, Yuto (Yōsuke Kubozuka), who has gone missing. The reason for that estrangement? The two siblings live and work on different sides of the law and Yuto, the black sheep of the family, has been involved in some very shady yakuza business.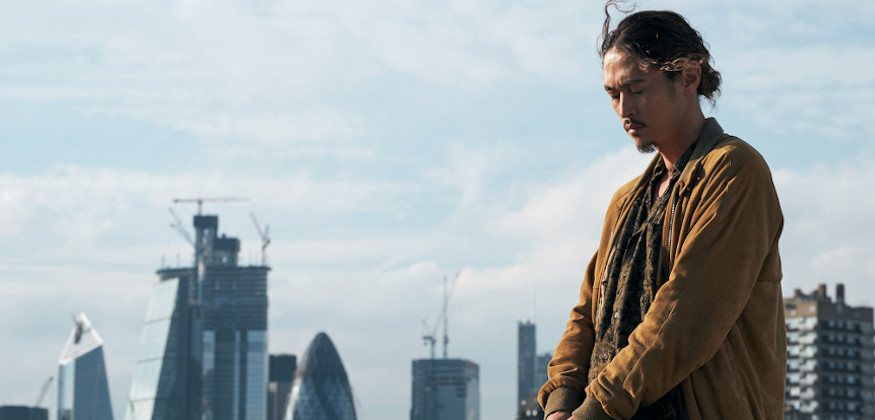 Newly arrived in the UK and struggling to find his feet, Kenzo falls in with a makeshift family of Londoners. As he tries to locate Yuto he finds it hard to keep his relationship with Met detective Sarah Weitzmann (Kelly Macdonald) a professional one. She is investigating the murder of a yakuza man's nephew and Yuto is a suspect. With his marriage under threat and the search becoming ever more complex, can Kenzo find a way to extricate his brother from the trouble he is in?
The BBC's atmospheric trailer for the series has a distinctly Japanese feel, with Kenzo cast as a stranger in a strange land, and Sarah a troubled sidekick. It's a tempting taster for what promises to be a singular series.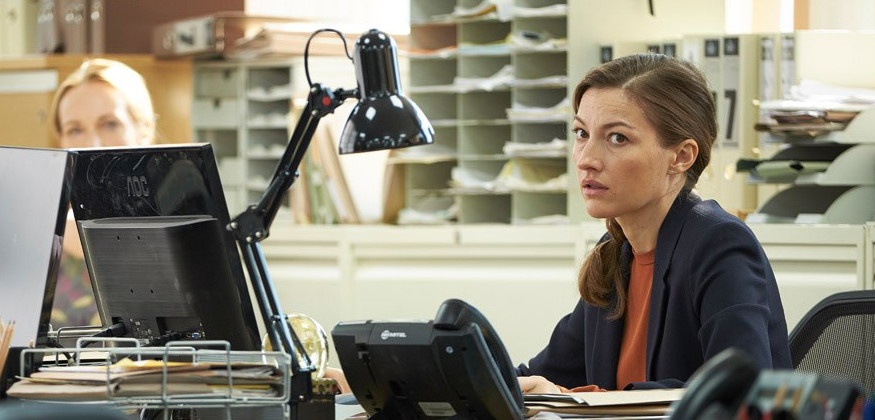 So what can we expect? Joe Barton, the writer, creator and executive producer of the series said: "We've always felt that this was its own beast – a violent, foreign language crime-drama-romance-sometimes-comedy with half of the dialogue in subtitles. 
"Kenzo finds himself battling the yakuza, London gangsters, the Albanian mafia and the Tokyo and Metropolitan police forces, sometimes all at once. But his real challenge is overcoming his inner turmoil. He and his wife are stuck in a dying marriage, plagued by guilt and unspoken pain, both of them needing to escape. When I wrote the series I had recently come out of a long-term relationship and I wanted to explore the oddly unique experience of feeling at once that the world is suddenly full of exciting new possibilities whilst also being endlessly, unbearably, sad. Which is admittedly a tougher pitch than 'yakuza gangster goes on the rampage in London'.
"Although it is ostensibly a crime drama, I wanted Giri/Haji to really be a show about misfits – broken people lost in a big city, trying to put themselves back together again. At its heart I think it is a tragic romance about two people with an instant attraction to one another who meet at the worst possible time. Also there are gun fights. It's a whole thing."
For Japanese crime fiction, click here. And for more crime shows to check out, click here.