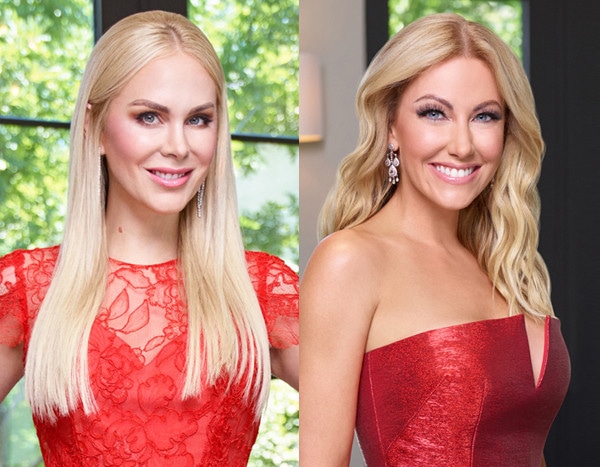 There's no love lost between Stephanie Hollman and Kameron Westcott on The Real Housewives of Dallas.
These two have been butting heads over perceived slights for a few episodes now. Kameron took issue with Stephanie in Mexico after she didn't tell Brandi Redmond to chill out and then later confided in Kary Brittingham instead of her. Kam's annoyed that after two years of being friends (on TV), Stephanie couldn't talk to her about her feelings and what she was going through on the trip.
"I understand that you wish I would've went to you, but I did not feel at the moment that you were the person that I wanted to go to. I would love to have a relationship with you to where we can lean on each other and have more than a surface-level to where we're not sharing deep moments," Stephanie tells her in the exclusive clip below.
"Surface level" seems to have struck a chord with Kam. Stephanie does her best to explain what she meant—they don't talk about what keeps them up at night, they don't get deep.
"I thought we had a friendship where I could call you and talk to you and I'm sad about that because I thought we did. I'm glad I know where our friendship stands, because it explains a lot. It does," Kam says.
Kam says she put in the effort into the relationship, but Stephanie says she's glossing over the point of the conversation.
"I'm just so sick of everybody being the victim," Kam says.
Can they get on the same page? Stephanie is sure trying.
"When Kameron is fighting with you, she is a hamster on a wheel, and it's just going and going and going. You feel like you got the s—t kicked out of you," Stephanie says.
Click play on the video above to see more.
The Real Housewives of Dallas airs Wednesdays, 9 p.m. on Bravo.
(E! and Bravo are both part of the NBCUniversal family.)