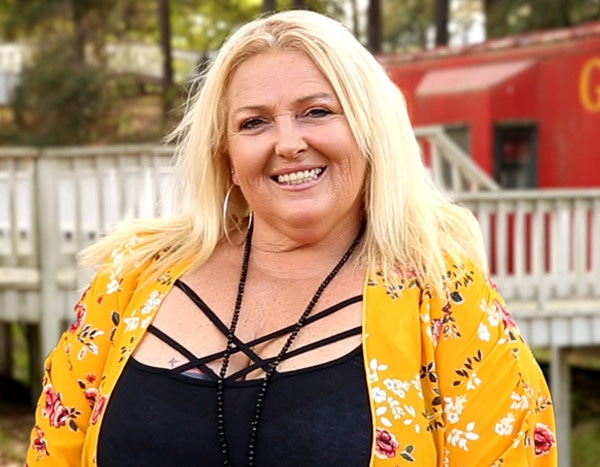 It's a happy day—for once—for 90 Day Fiancé: Before the 90 Days stars Angela and Michael.
In the exclusive sneak peek above, the two are still in Nigeria and celebrating their engagement with a party thrown by Michael's family. Michael and Angela, in matching white and blue outfits, are really enjoying themselves at the traditional African celebration.
However, Angela has some bad news she needs to deliver.
"I'm enjoying myself at the party, but I'm scared to tell mama about the fertility clinic and having a baby for Michael," Angela tells cameras. "I'm like so nervous."
When she sits down with Michael's mother, Angela says, "Mama, I thank you for the bottom of my heart for doing all this. Tell her, I feel like her daughter already."
But she's not going to be able to deliver on one of mama's wishes. You see, when Angela and Michael visited the fertility clinic, they learned she has just one egg left in her reproductive system. Its health? Unknown. However, she could carry a baby, theoretically. And then there's this hiccup: Angela's daughter declined to donate an egg for them to use in the in vitro process. It's unlikely they'll have a child of their own.
Click play on the video up top for more.
How will Michael's mother deal with this? Tune in to find out.
Throughout the season, Michael and Angela have had their fair share of ups and downs. They fought over Michael seemingly lying about being a boat—Angela shoved the "I'm sorry" cake in his face—and had a tense sit-down with his friends. Now, they seem like they're back on solid ground…for now.
90 Day Fiancé: Before the 90 Days airs Sundays, 8 p.m. on TLC.