On the Radar — Can you spot the incendiary thread that runs through the first three new crime releases this week? We've got arson and a cold case that turns red hot in the latest from Michael Connelly, that good old reference to wooden matches via Christopher Fowler's new Bryant and May book and the Statue of Liberty holding her torch aloft on the cover of The Hardboiled Apple. And once you've checked out these publications as well as the rest in the column, we think you'll agree that hot stuff is on the way…
Sign up for the Crime Fiction Lover weekly newsletter here.
The Night Fire by Michael Connelly
Hieronymus 'Harry' Bosch and Renee Ballard are back on 29 October in a book that marks Harry's 22 appearance and Renee's third. Those numbers say a lot about the difference in experience between the pair, but together they make a formidable crime fighting duo in Los Angeles. The book opens with Bosch at the funeral of the man who mentored him back in the day. And John Jack Thompson has left him a little something… the murder book for a crime that was never solved. As Bosch and Ballard begin to go through it, they realise something is awry and suddenly their cold case is making mouths blister like a microwave dinner. Meanwhile, Ballard has her own mystery to solve after a homeless man dies in a fire that was definitely not an accident. Read our guide to Bosch here.
Pre-order now on Amazon
England's Finest by Christopher Fowler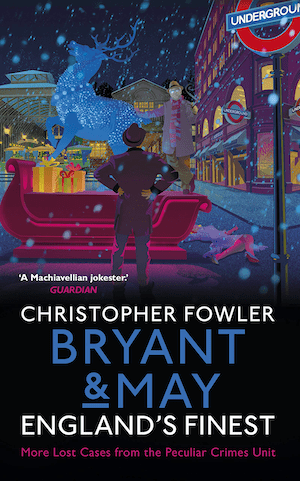 Christopher Fowler is a genius when it comes to writing about the enigmatic and the unexpected, and his Bryant and May novels are popular around the world. He returns to our bookshelves on 31 October with a book of short stories featuring his ageing sleuths Bryant and May, of London's Peculiar Crimes Unit. Indeed, one of the 12 stories even takes place on Halloween. There's also a case involving a mysterious seventh reindeer, a corpse found in a pile of discarded Chinese food and art imitates art as a body falls from the Tate Gallery. Key characters make their returns in this book of forgotten cases. You can check out other Bryant and May stories reviewed on our site here.
Pre-order now on Amazon
The Hardboiled Apple by Jon Hammer and Karen McBurnie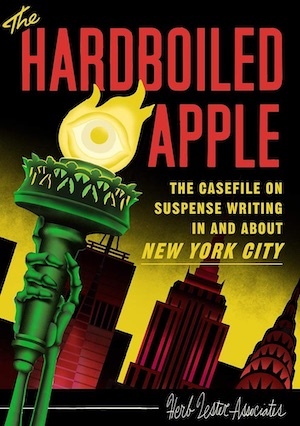 Alongside London, New York is a favourite with crime fiction authors. Created by Jon Hammer and Karen McBurnie, The Hardboiled Apple is a folded map pointing out the fictionally deadliest areas of NYC. Printed by tour guide specialist Herb Lester, it'll show you which books to read for flavour before exploring the city's myriad neighbourhoods from the Lower East Side all the way to… um… Uptown. Authors including Patricia Highsmith, Richard Price, William Boyle, Caleb Carr and many more are featured. It arrives on 31 October and looks like a dandy Christmas present for the crime fiction lover in your life.
Pre-order now on Amazon
Impostor by LJ Ross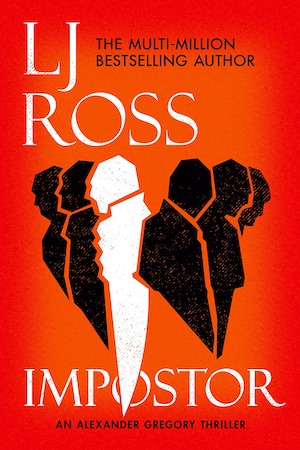 Fans of LJ Ross's DCI Ryan books will be delighted to hear there's a new character on the way. The first of a trilogy featuring forensic psychologist Dr Alexander Gregory, Impostor arrives on 31 October. Gregory is at something of a loose end after the elite criminal profiling unit where he worked is closed down in a cloud of controversy. He's ready to step away and enjoy a bit of peace and quiet, but when a killer terrorises a rural community in the heart of County Mayo, Gregory soon finds himself drawn into the murky world of murder investigation. Read our review of the first DCI Ryan book, Holy Island, here.
Pre-order now on Amazon
Shamus Dust by Janet Rogers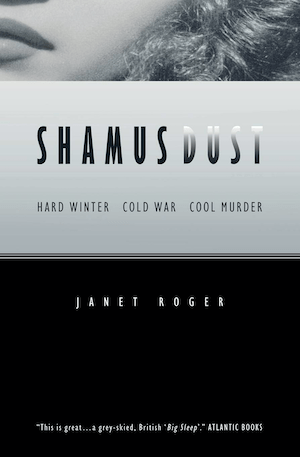 The enigmatic title has nothing to do with an Irish leprechaun, rather a 'shamus' is 1920s slang for a private eye. Don't say we aren't educational, here at CFL! It's 1947 and a murder has taken place within London's square mile. It's an area associated with high finance, but as expatriate American private eye Newman begins to dig, he uncovers links to post-war racketeering. Can he get to the bottom of it all and clear his well-heeled client before further deaths occur? There's a distinct noirish, hardboiled feel about this novel by American author Janet Rogers. It's out on 28 October. What is hardboiled? Find out here.
Pre-order now on Amazon
Read about last week's new releases here.