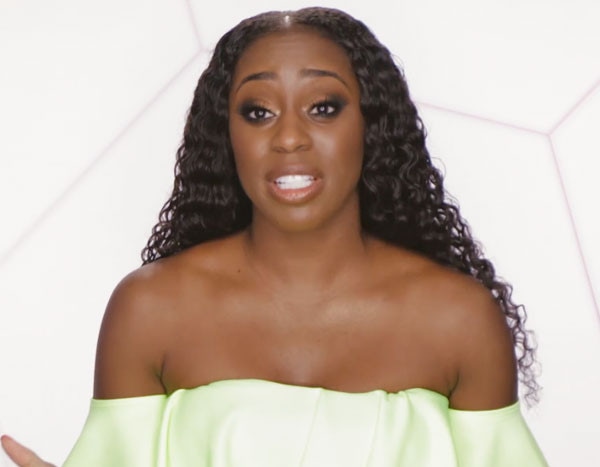 What's going on with Nia Jax?
In this clip from Tuesday's all-new Total Divas, Trinity Fatu is left in shock as her WWE peer details her recent altercation with Ronda Rousey.
"I was hella heated Monday night," Jax reveals to Fatu, who is known professionally as Naomi. "I like yelled at Ronda."
"Oh wow," Trinity responds in disbelief.
As Rousey is a big name within the WWE, Fatu and the others listening in are more than stunned by Jax's behavior. To make matters worse, Jax admits she's yet to clear things up with the MMA fighter turned wrestler.
"Oh my gosh! I can't believe Nia went off on Ronda Rousey," Trinity notes in a confessional. "I know Nia and that's not Nia. So, there's definitely something going on."
Nonetheless, Trinity is empathetic to Nia's situation.
"At the moment, I was so mad," Nia goes on to add.
According to Trinity, WWE superstars "deal with so much stress" when it comes to work. Thus, the 31-year-old hopes Nia can just relax on this girls' trip to Florida.
"I want us to get away from all of that just for these few days," Trinity concludes.
Will Nia be able to let the drama go and enjoy herself?
For that answer, be sure to tune in to Tuesday's all-new episode of Total Divas.
Watch a brand new episode of Total Divas Tuesday at 10 p.m., only on E!