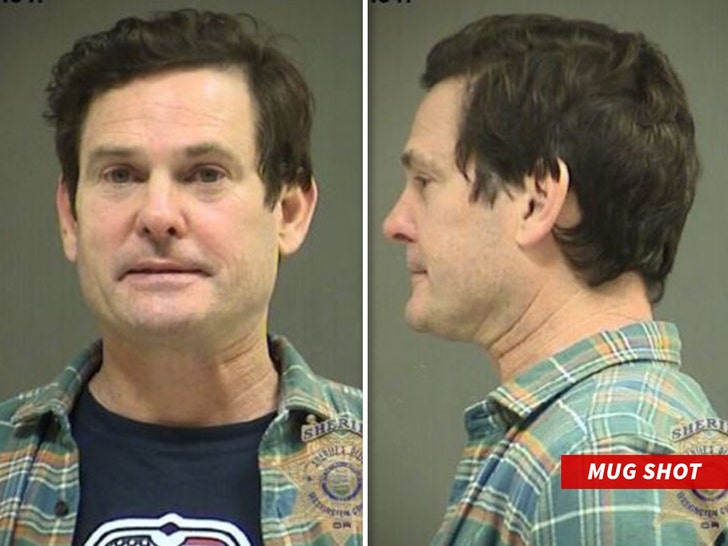 Exclusive Details
Washington County Jail
Elliot from 'E.T.' allegedly went from riding a bicycle under the influence of an alien … to driving a car under the influence of a terrestrial substance.
Actor Henry Thomas was arrested Monday for DUI in Oregon. The Tualatin PD — the agency that picked him up — tells TMZ … another motorist called 911 around 8:30 PM to report that someone was stopped in the middle of a residential intersection.
We're told that when cops arrived, they found Henry passed out behind the wheel, and officers had to wake him up. Although we're told that Henry's car didn't reek of booze to the police, they took him to the Washington County Jail on suspicion of DUI based on other signs of being intoxicated, which the Tualatin PD wouldn't clearly convey to us.
Either way, he was booked for misdemeanor driving under the influence of intoxicants. Of course, Henry posed for this bleary-eyed mug shot too. As of now, it doesn't seem like he's been released yet. Presumably, cops are letting him sober up in jail.
The guy is obviously most known for his lead role as young Elliot from Steven Spielberg's iconic 1982 film, in which he befriends an extraterrestrial. He's gone on to act in tons of other stuff over the years … most recently, in Netflix's "The Haunting of Hill House."
When it comes to this though … ya gotta wonder if Henry was given his one "phone home" call. We can only hope so!!!