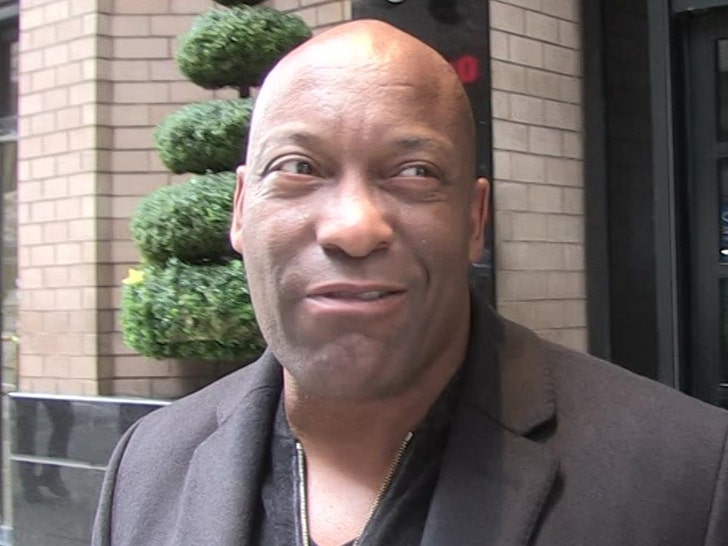 Exclusive
TMZ.com
John Singleton's estate and the fortune it claims is aboutta get little more flush — because the studio that distributed one of his biggest films is ponying up some belated cash.
According to court docs, obtained by TMZ, Sony Pictures has agreed to fork over a little more than half a mil to the late director's film company, New Deal Productions. The money — $515,472 — is tied to John's 2001 flick, "Baby Boy." Unleash the behind-the-door Rodney memes!!!
In case you haven't seen it, 'BB' stars Tyrese Gibson, Taraji P. Henson, Ving Rhames … and, of course, Snoop Dogg playing a gangster who's out to square things with Tyrese's character, Jody, who's got a kid with Taraji's character, but still lives at home with his mom.
It made $29.3 million in the U.S. box office, with a budget of around $16 mil. Sony and its subsidiary, TriStar Pictures, were the primary distributors.
Based on the docs, it appears John had requested a formal audit for money the film made a while back, and now in wake of his death … Sony is settling up with this dough. The company says the settlement was agreed to prior to John's death in April.
That's definitely a nice bonus to John's net worth, which could reportedly be as high as $35 million. The money's still gotta be divvied up, per the terms of his will, but more money's never a bad thing.