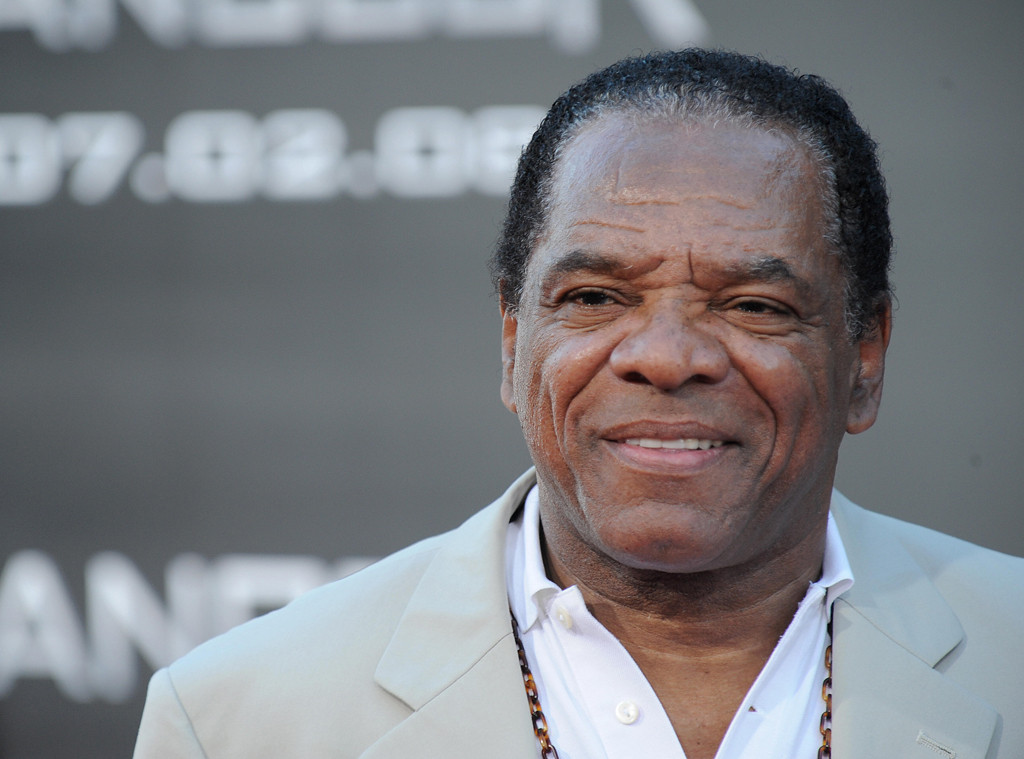 ROBYN BECK/AFP via Getty Images
Fans are mourning the death of John Witherspoon.
The comedic actor passed away in his home at the age of 77 on Tuesday. His family confirmed the news in a statement on social media.
"It is with deep sadness we have to tweet this, but our husband and father John Witherspoon has passed away," the statement read. "He was a Legend in the entertainment industry, and a father figure to all who watched him over the years. We love you 'POPS' always and forever."
Witherspoon is survived by his wife, Angela, and his two sons, Alexander and JD.
"We are all in shock, please give us a minute for a moment in privacy and we will celebrate his life and his work together," a family statement to Deadline read. " John used to say 'I'm no big deal', but he was huge deal to us."
The cause of death was not revealed.
Witherspoon was born in Detroit in 1942. During his lifetime, he took on many memorable roles, including Ice Cube's dad in Friday and in its spinoffs. He also played Pops on The Wayans Bros. and Spoon on The Tracy Morgan Show. In addition, he appeared on The Boondocks, The First Family and Black Jesus. He also performed standup comedy and appeared on shows like Late Night With David Letterman.
After news of Witherspoon's death broke, several stars took to social media to express their condolences.
"My dad, my grandpa, my comedic inspiration!" Regina King tweeted. "I love you Spoons! Rest In Paradise, King."
"I'm devastated over the passing of John Witherspoon," Ice Cube also wrote on the social network. "Life won't be as funny without him."
D.L. Hughley, Sinbad, Arsenio Hall and Marlon Wayans also paid tribute on social media.
"I'm sad. Broken. Hurt. Yet extremely grateful to God that I got to spend five years of my life working with one of the funniest sweetest wisest humblest loving man @johnnywitherspoon," Wayans wrote on Instagram. "You were my tv dad and my mentor and my friend. I miss you already. Something don't feel right. This is heavy on my heart. Anyone that knows me knows how much I love pops. You have a strong wife and great kids. What an amazing family. Your boys damn near grew up on the #WayansBros set they'll always be like my little brothers and sons. I will pass on all the jewels that you bestowed on to us. Thank you God for the many many many laughs that we shared on and off the set. You got "all the keys " and I know you got one to Heaven's gate. Anytime I want to laugh or to see you I'm gonna put on a episode of Wayans Bros and laugh until I cry. I miss already….Hope [you're] dancing in Heaven with ugly white shoes on. 'Pops pops sugar pops'. #ripjohnwitherspoon #mysecondpops."