When cross-border collaboration is needed to crack a case, Europol forms a team of detectives from different countries – and that's exactly what happens after the violent opening sequences of The Team season 2, which will begin airing on UK channel More4 and Walter Presents on Friday 1 November.
Shortly after a couple of Syrian refugees arrive at a bed and breakfast in southern Denmark, a mass shooting takes place there leaving seven victims dead. Most are other refugees, taking shelter at a B&B that is sympathetic to their cause as they travel towards the UK, but the woman running the establishment is also killed and her husband, German national Bob Kellner, has disappeared.
First on the scene is the young, all-action Danish detective Nelly Winther, played by Marie Bach Hansen. She believes in a fast-paced and hard-hitting approach to detective work and is just as keen on chasing suspects with her weapon drawn as she is on diving into forensics. Soon she's on the trail of Kellner, who's carrying a high velocity hunting rifle…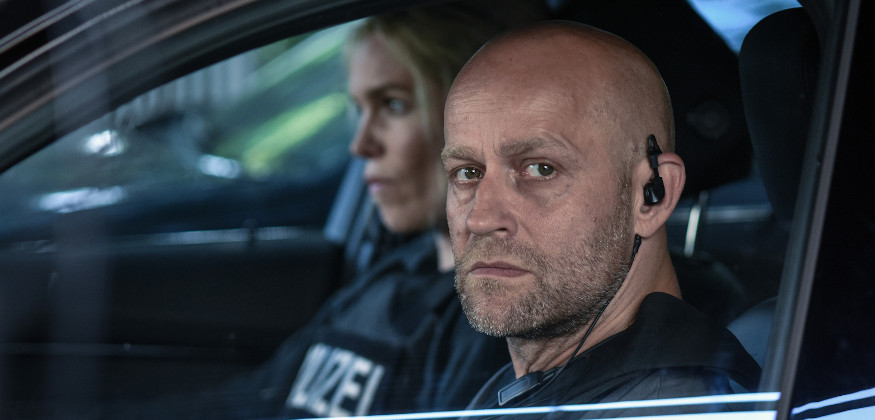 Kellner has been on the inside back in Germany, and the Hamburg cop who put him away is co-opted onto the case. Gregor Weiss (Jürgen Vogel) seems almost relieved to leave behind a complex family life – two mistresses, a wife and a daughter just out of jail – and to rush to the scene in rural Denmark. In the past, Kellner has been linked to people trafficking activities, and Europol seem to think Weiss will be able to take him down.
The third spoke to this international thriller points towards Belgium, where Paula Liekens, played by Hotel Beau Séjour star Lynn Van Royen, has been running an espionage campaign against the Caliphate Union – a terrorist group analogous to IS. Liekens is drawn into the case because her informant, Marwa, was one of those killed at the B&B.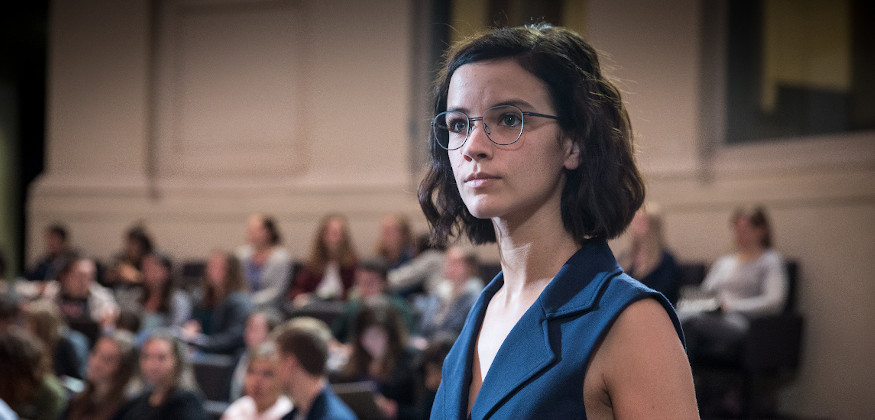 That ups the intrigue considerably, but as things unfold it becomes clear the mass shooting may not have been a hate crime nor a terrorist strike against an informant. That's because Malu, one of the Syrians to arrive at the B&B, was carrying with her an ancient art treasure. Perhaps she is trying to take two gold tablets called The Garden of Ishtar to collectors in the UK? Whatever the case, Malu slipped off into the storm after the shooting started and is hiding out somewhere in the Danish countryside. Can the team find her before someone else does?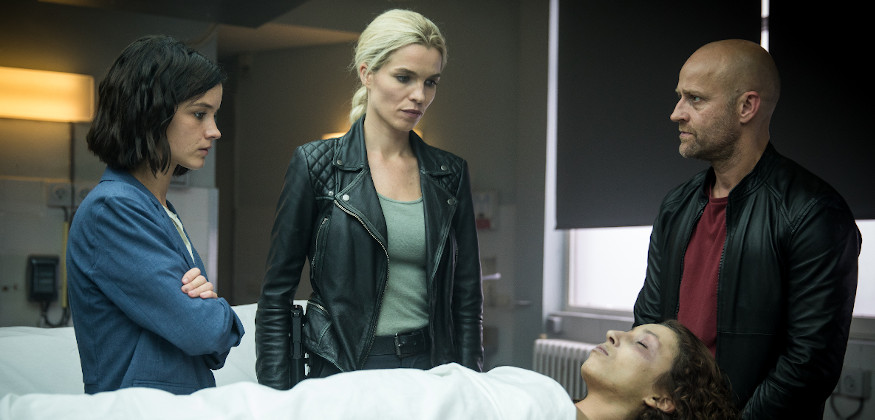 So there you have it, season two of The Team hits us with a case drawing in detectives from Belgium, Denmark and Germany, with four languages spoken and English subtitles. It's fast paced, with strong women characters and it tackles leading issues of the day such as immigration and terrorism. This series aired in Europe in 2018 with an all new cast. There are eight one-hour episodes to enjoy and, if you missed it, you can catch up on season one of The Team here.
Head to the Walter Presents site to watch season two of The Team.