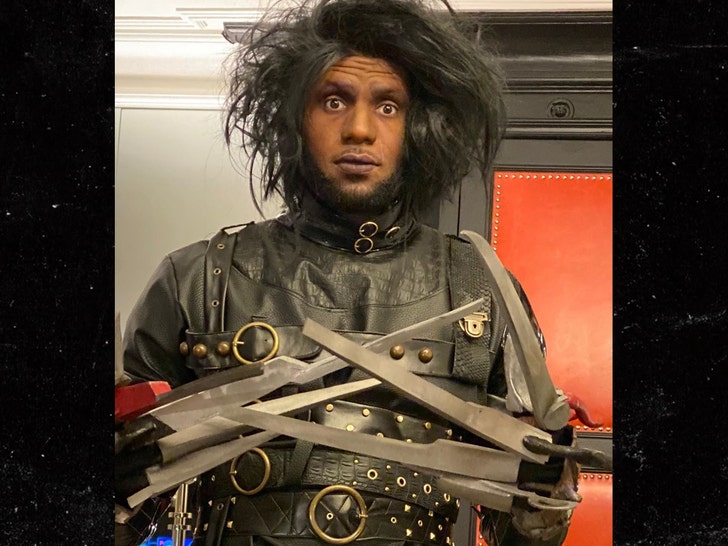 Exclusive Details
LeBron James and his wife, Savannah, went ALL-OUT for their Halloween costumes — bringing in some of the top hair, makeup and fashion people in the country … and the results are AWESOME!
Check out Edward Scissorhands and Medusa … and no, these ain't your typical Halloween store purchases.
Savannah's dress was custom-made by former "Project Runway" star Michael Costello — one of the top designers in the country. In other words, dude doesn't come cheap!
The makeup — which was done by Alex Faction, a YouTube superstar who specializes in recreating famous Hollywood movie characters like The Joker and Freddy Krueger.
The props — from Savannah's headpiece to Bron's scissor hands — were made by Ellimacs SFX.
The couple LOVED the final product — with LeBron posting, "Happy Halloween folks from LeDward Scissorhands ⚔️ & Sadusa."
Hey, beats that weak-ass Luigi mask from the other day!!
Bottom line — it's good to be rich, famous and powerful … especially on Halloween!