On the Radar — Here we are with our weekly round-up of new crime releases, and it's safe to say that there's evil lurking – in its own unique way – in each one of them. In Michael Farris Smith's book, it's creepy like a nightmare, while the threat of violence is what ramps up the fear in the latest books from Walter Mosley and Michael Nath. Read on and discover your own particular sort of evil, then consume it in the form of a crime novel…
Sign up for our weekly email newsletter here.
Blackwood by Michael Farris Smith
There's a distinct air of other-worldliness about this 3 March release from Michael Farris Smith. Red Bluff is a small backwater town in Mississippi where nothing much happens. Until its inhabitants are plagued by nightmares, and haunted by ghostly whispers from the kudzu-covered valley that sits on the edge of town. Could a strange vagabond family hold the key? Then twin boys and a woman go missing, disappearing beneath the vines, while a man with his own twisted past struggles to untangle the secrets in the midst of the town trauma. There's something evil lurking in those woods – is anyone brave enough to tackle it?
Pre-order now on Amazon
The Treatment by Michael Nath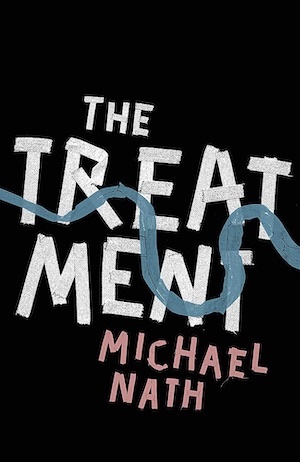 London author Michael Nath brings his literary touch to the crime fiction genre on 5 March when his third novel, The Treatment, hits the shelves. The murder 20 years ago of black teenager Eldine Matthews has returned to prominence. Police corruption could be the reason the racist killers – a gang called L Troop – walked free. Now they're under the protection of kingpin Mulhall, and as journalist Carl Hyatt investigates the case he puts everyone he loves in danger. If you have a taste for articulate street thugs, violence, tragedy and revenge, then you need The Treatment.
Pre-order now on Amazon
Trouble is What I Do by Walter Mosley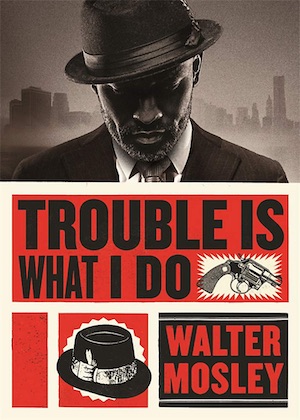 Walter Mosley, one of America's finest crime authors, returns to the shelves with the sixth in his Leonid McGill series. When the private detective is hired by 'Catfish' Worry to deliver a letter revealing the black ancestry of a wealthy heiress and her father, it's a job he can't resist. But then a hit is put out on Catfish and what started off as a bit of mischief gets serious mighty fast. Leonid's own lawbreaking past is dug up – and protecting his client and his family could be more than he can handle in a New York where thugs and socialites blur into one.
Pre-order now on Amazon
The Broken Ones by Ren Richards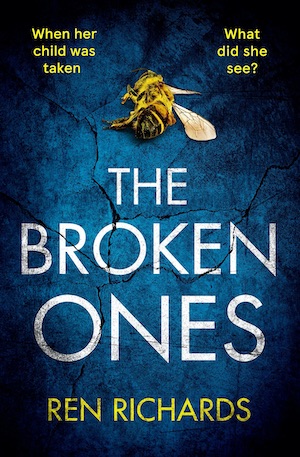 There's a bestselling true crime writer at the centre of The Broken Ones, a debut standalone that's out on 5 March, and she has a dark secret. Nell excels at telling other people's stories but when she was a teenager struggling with the burdens of motherhood, her four-year-old daughter disappeared. Nell rebuilt her life under a new identity and is starting the work of getting to know the subject of her latest book, a woman convicted of murdering her twin sister. Soon, it becomes clear that someone knows who Nell really is and they also know that she didn't tell the truth about the day her daughter vanished…
Pre-order now on Amazon
The Silent House by Nell Pattison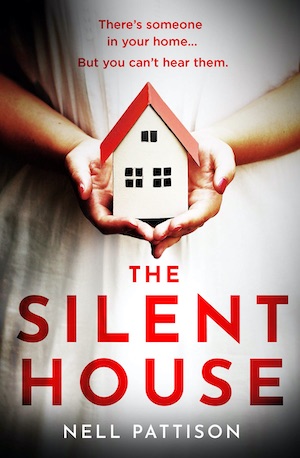 A child is killed in her bed while her family lie asleep in this debut thriller from Lincolnshire author Nell Pattison, which is out on 5 March. Little Lexi has been beaten to death with a hammer – so how come nobody woke up? That's because every member of the Hunter family is deaf. It's an added complication to an already fraught investigation, and when British Sign Language interpreter Paige Northwood is called in to help with interviews, she suddenly finds herself getting far too involved. Soon, someone is out to get her too.
Buy now on Amazon
Read about last week's new crime releases here.