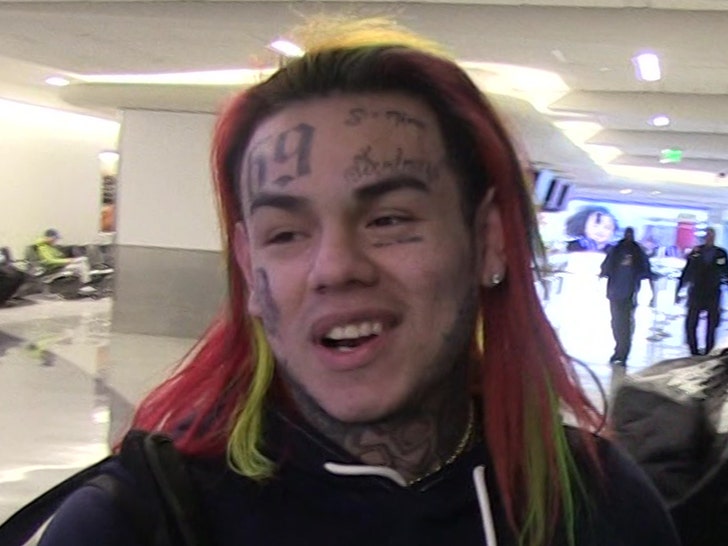 Exclusive
Tekashi 6ix9ine keeps racking up more W's … a judge has given him the go-ahead to film music videos, but it comes with strings attached.
Judge Engelmayer gave the rapper permission "to conduct employment-related activities outside of the residence but within the confines of the rented property" … this according to new legal docs obtained by TMZ.
In the docs, the judge says Tekashi can perform employment-related activities for 2 hours per week and 1 specific day that needs advanced approval by the probation officer. He's also allowed to do work in his basement but it's "limited to no more than an 8-hour period per day" with a schedule also approved by the probation officer.
As we reported … Tekashi made his request last week and told the judge his probation officer was aware of the request and had no objection. All 69 needed was the judge's approval … and now he's got it.
Remember, we told you Tekashi's super close to releasing new music and he's now dropped a major hint something's coming May 8. He said as much on his Instagram story … and dude seems psyched. He also keeps winning. It's his second major win this month after convincing the judge to let him out of jail early due to fears over coronavirus.
So, snitching can really work … well, until it doesn't.