This week our books news column brings you five new crime novels, with murder after murder stacking up for our protagonists to solve, usually while evading death themselves. Our lead is The Night Hawks by Elly Griffiths, who is hugely popular in the UK. We've got fascinating new Argentinian and Russian crime fiction, plus a curious killing in Utah where the wives rather than the wife is the chief suspect, and back to the UK and the streets of York.
Which will become your next crime read?
The Night Hawks by Elly Griffiths
Forget the Edward Hopper painting, these Night Hawks are a group of metal detectorists who are on the trail of some Bronze Age treasure when they find a modern day dead body instead. Cue DCI Harry Nelson, who at first thinks the victim is an asylum seeker – but he's mistaken and the answer lies much closer to home. Meanwhile Dr Ruth Galloway is much more interested in the hoard of ancient weaponry. Inevitably their two investigative worlds collide in dramatic fashion in this, the latest addition to Elly Griffiths' popular series set in North Norfolk. It's out on 6 February. Read our interview with the author here.
Pre-order now on Amazon
The Foreign Girls by Sergio Olguín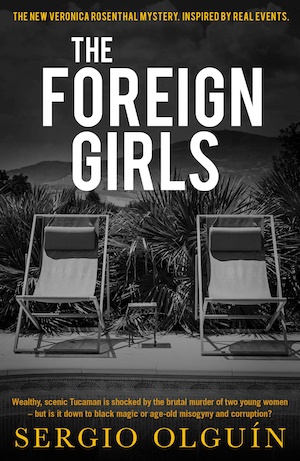 Arriving for Kindle on 11 Feb and in print on the 18th, The Foreign Girls is the latest from Argentinian author Sergio Olguín. When two foreign women are found dead in a field along with sacrificial offerings, their friend, the journalist Verónica Rosenthal, decides she must find out the truth behind what appears to be a ritual double-murder. She doesn't trust the local police, but will using her investigative skills in this way make her next on the list? We've previously reviewed Sergio Olguín's The Fragility of Bones awarding it five stars.
Pre-order now on Amazon
Black Widows by Cate Quinn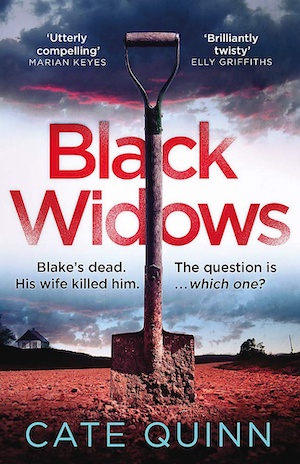 She's made a name for herself in historical fiction, now Cate Quinn is dipping her toe into the thrillers pool, with a book that the publisher is dubbing one of its lead crime releases for 2021. We're in Utah, where a man has been found dead. The first suspect is usually the spouse, right? But Blake had three wives, so did one of them do it? They've been brought together by their love for one man, but what are these women to each other now that their husband is dead, and what secrets are they hiding? Black Widows is out on 4 February.
Pre-order now on Amazon
Untraceable by Sergei Lebedev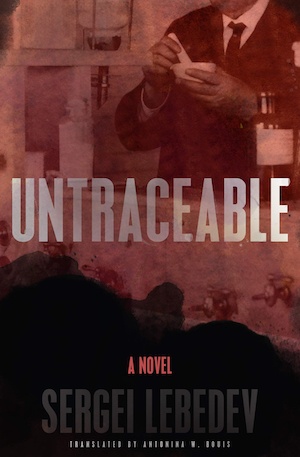 Russia's repeated use of toxins to kill dissidents and civilians on foreign soil is the theme of Sergei Lebedev's new novel. Written in Russian and translated by Antonia W Bouis, it focuses on Prof Katilin, a chemist who spent decades helping the Soviet Union develop undetectable poisons. Now he is living in Western Europe, but blows his cover out of guilt after his handiwork is used to murder Western agents. Then, two assassins are sent to silence him… This thriller arrives on 2 February in the United States, on on 18 February in the UK.
Pre-order now on Amazon
Evil Impulse by Leigh Russell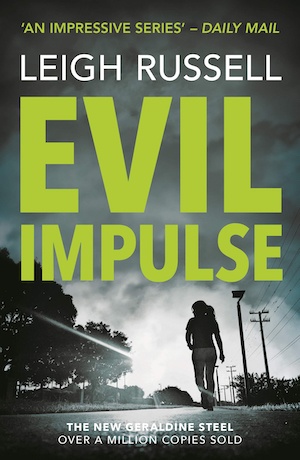 Leigh Russell's latest novel to feature DI Geraldine Steel is out now and finds the York-based copper in a good place. She's living with her colleague and long time love interest, DI Ian Peterson, and is feeling content and settled. But that's never going to last long in a crime novel – and Evil Impulse is no exception. As a psychopath starts killing random women on the streets of the city, Steel is abducted by a drugs syndicate who have been threatening her sister. She's going to need all of her wits about her to get out of this one alive. Read our interview with the author here.
Buy now on Amazon
Click here to read about last week's new crime novels.