From an ex-cop taking revenge on his wife's killer in Tennessee to a teenage Jane Austen poking around a manor house mystery, our On the Radar column this week has everything a crime fiction lover needs. Our lead book is Jo Spain's new thriller, which is a major release in the market, but we'll also introduce you to debut novelist Charlotte Northedge. Honourable mention has to go to Kathy Reichs, whose Tempe Brennan series reaches its 20th novel this week. We think Kathy is a crime fiction legend.
Here's an interesting fact for you: sales of fiction books have gone up 16 per cent during lockdown according to British newspaper The I. Read more here. Or just grab yourself one of the brand new crime fiction reads below.
The Perfect Lie by Jo Spain
Irish author Jo Spain's new book is out 13 May, and The Perfect Lie begins in a seaside home in New York State. When the couple living there hear a knock at the door, the wife answers but her detective husband goes to window and jumps to his death. Fast forward a year and the woman is in court on a murder charge. And now Jo Spain's tricksy story is peeled away layer by layer. Was their perfect life the perfect lie? Quercus is hailing this novel as the big thriller of 2021 and it takes in police corruption, flawed justice and institutional racism, among other things.
Pre-order now on Amazon
The House Guest by Charlotte Northedge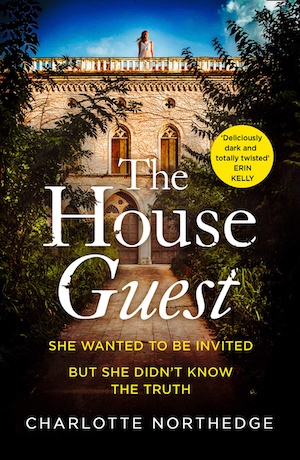 Fans of domestic noir will be champing at the bit for this release – and they haven't got too long to wait because The House Guest comes out on 13 May. Charlotte Northedge's debut novel is set in London, where Kate has moved after the disappearance of her sister. She is in desperate need of friends, and finds them in a support group run by life coach Della. But as the pair become close, the veneer begins to crumble and Kate begins to see Della for what she really is… Is it too late to break the bonds that tie them together?
Pre-order now on Amazon
The Abbey Mystery by Julia Golding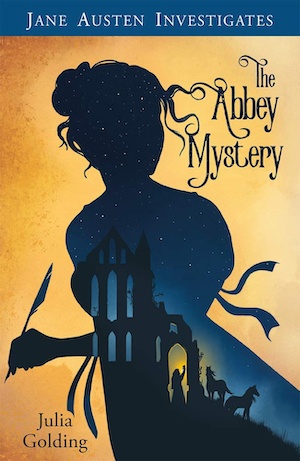 You'd think author Jane Austen would have enough to do creating her much-loved novels, but here she is turning all Jessica Fletcher on us! It's 1789 and 13-year-old Jane is sent to be a companion to Lady Cromwell for a week as the household prepares to celebrate the eldest son's coming-of-age party. But there's plenty more excitement in store for the teenager – such as a ghostly monk who haunts the the Abbey grounds, an Indian girl with secret talents, a library fire, two prize horses in danger, and friends to save from false accusations. However did she find the time to write? The Abbey Mystery by Julia Golding is out now. Here are 10 more books featuring writers as sleuths.
Order now on Amazon
The Hammer by Scott Shepherd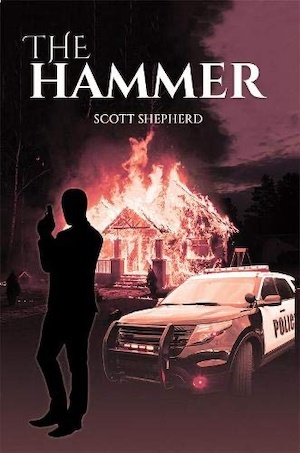 From retired detective Scott Shepherd, a story about another retired detective. Aiden has ended his career with the NYPD and opted for the simple life in small-town Tennessee, which turns into a hellish existence when his wife is murdered by his neighbour's son and the crime is covered up by the corrupt local sheriff. Calling upon his former NYPD partner Patrick Feeley, Aiden concocts a plan to get justice. The only problem is that ex-cons Aiden put away while on the force have come down to Tennessee looking for him. It's out on 30 April.
Pre-order now on Amazon
The Bone Code by Kathy Reichs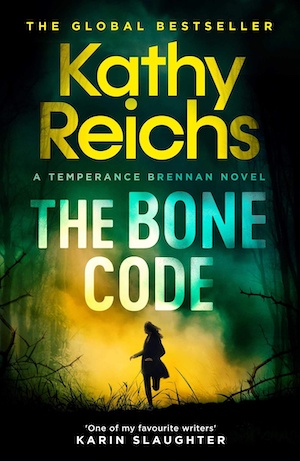 It's the 20th Temperance Brennan novel, and Kathy Reichs' forensic anthropologist creation has hit turbulent waters. The aftermath of a storm in South Carolina brings a chilling case to Tempe's attention. A medical waste container washed up on the beach contains two decomposed bodies and as she examines the crime scene the alarm bells begin to ring. Many details are identical to an unsolved case Tempe handled in Quebec 15 years ago, but can she convince her boss to reopen the cold case? Meanwhile, in Charleston a mysterious illness creates panic. The Bone Code is out now.
Order now on Amazon
Read about last week's new crime releases here.