Welcome to our news column for 25 November 2022. Today we're going to take you on a crime fiction journey, via new book releases, that spans from 1858 all the way to 2110, and from Thousand Islands, New York to… well, someplace beyond the reaches of our solar system. There are thrillers, historical capers, serial killers, private detectives and more to accompany you.
Better fasten your seatbelt…
Click here to vote in the Crime Fiction Lover Awards 2022. Voting closes 30 November.
The Kind to Kill by Tessa Wegert
Former NYPD detective Shana Merchant is a skilled senior investigator keeping New York's beautiful Thousand Islands community safe. She's a loving partner, a strong woman and a survivor. She's also bound by blood to a serial killer, and after months of concealing the truth from the world as she hunted down Blake Bram, her secret is finally out. Shana just wants things to calm down, but there's little hope of that as Alexandria Bay fills up with tourists in advance of the annual Pirate Days festival and a visitor goes missing. The Kind to Kill by Tessa Wegert is out on 6 December.
Order now on Amazon
The Case of the Emigrant Niece by David Cairns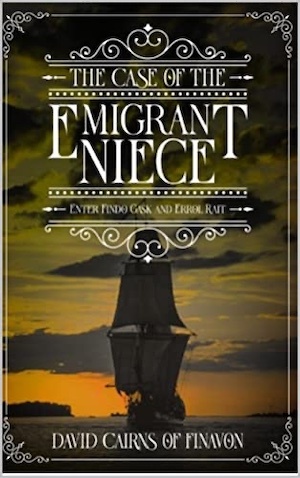 Fascinating. David Cairns is the Baron of Finavon – a Scottish title that goes back to the 13th century – but he delves into more recent history in The Case of the Emigrant Niece, which is published for Kindle on 1 December. Injured at the start of the Indian mutiny in 1858, Scots Major Findo Gask finds himself in Melbourne during the Victorian gold rush. It's here that he meets a pretty heiress, and soon Gask and his friend, Erroll Rait are travelling to London, Edinburgh, the Scottish highlands and then to Melbourne again on the trail of her stolen inheritance.
Order now on Amazon
My Darkest Prayer by SA Cosby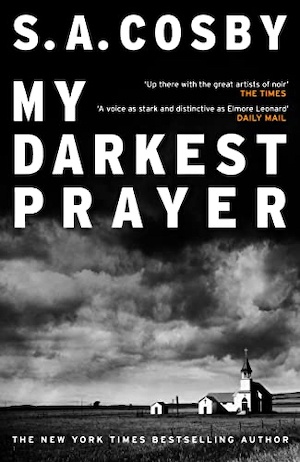 Christmas is coming early for fans of SA Cosby – on 6 December there's the UK Kindle publication of his 2019 debut novel My Darkest Prayer, with a new introduction from the author himself. Whether it's working at his cousin's funeral home or tossing around the local riffraff at his favourite bar, Nathan Waymaker is a man who knows how to handle the bodies. But that skill is sorely tested when a beloved local minister is found dead, and his parishioners ask the former marine and sheriff's deputy to make sure the death isn't swept under the rug. Soon, a seemingly simple job is revealed as anything but…
Order now on Amazon or Bookshop.org
Last One Alive by Charlie Gallagher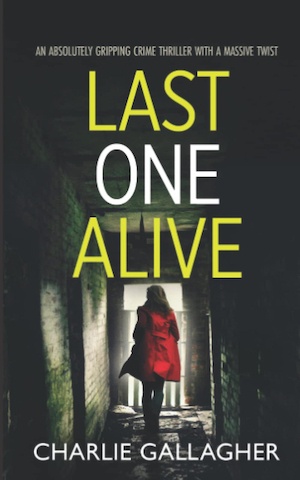 Former police officer Charlie Gallagher brings an authentic voice to his series of novels featuring Detective Maddie Ives, and book seven, Last One Alive, is out now on Kindle. Daisy-Mae comes to in a small, bare room, whitewashed except for fresh graffiti on one wall, reading "Don't wake up". She is frightened and alone… until the following day when her friend also disappears. It is all too reminiscent of a cold case of double murder that happened more than two decades ago – it's up to Ives to put the pieces together and see the whole picture, before there's another death.
Order now on Amazon
Wormhole by Keith Brooke and Eric Brown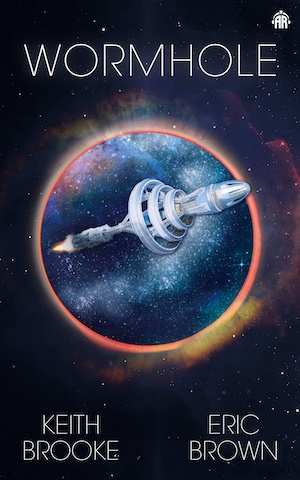 Well, here's a new twist in the land of crime fiction – a hard-boiled sci-fi/crime crossover that features an 80-year-old cold case murder investigation that stretches across light years and risks the future of mankind's new home. In 2110, climate change is at its peak and the Earth is suffering. There are colonies on the Moon and Mars, but the human race needs to look further afield. Eight decades after an exploratory team set out, cold case detective Gordon Kemp must find out what happened to that spaceship. Wormhole by Keith Brooke and Eric Brown is out now.
Order now on Amazon or Bookshop.org
Click here to read about last week's new releases.