A few months back someone asked me what my favourite book of the year was, so far. After staring into space for a minute or three, I came to the conclusion that there is no such thing as a favourite or best book of the year. Maybe the best book I'm currently reading or the most humorous or though-provoking or spine-chilling. But best? No such thing! Yet here we are. For various reasons, these five books were only five of a long list of great books of 2022.
5 – Whatever Gets You Through the Night by Charlie Higson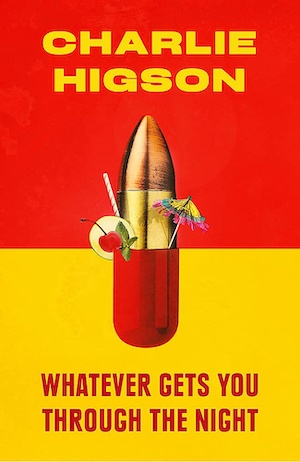 It's rather telling that the first book on my list is an off-beat, often hilariously over-the-top crime novel by comedian Charlie Higson. Whatever Gets You Through the Night came out early this year when I was rather fed-up and worn out by the previous two years of dodging COVID and the general state of the world. It's no surprise that Higson's darkly humorous novel was the perfect antidote, tackling everything from flat Earthers to island drug culture, Greece's financial crisis to sexism, religious fanaticism to sexual abuse. Read the review.
Order now on Amazon or Bookshop.org
4 – Secret Identity by Alex Segura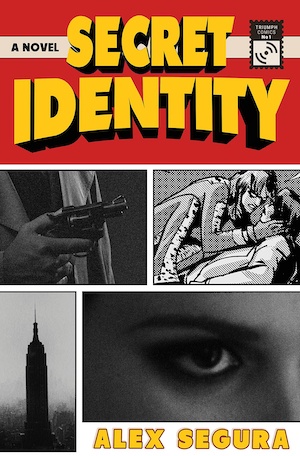 Humour in crime fiction will always win me over, but so will crime fiction that offers something new and different. In a genre where tropes are common, a fresh spin will always get my vote. Alex Segura combines his comic book writing skills with his crime fiction writing skills in his latest standalone, resulting in a gritty hardboiled noir novel with strong social commentary. You'll even find panels of the main character, Lynx, drawn by Sandy Jarrell inserted between chapters – reminding us of its graphic novel influences. Whether you're fan of the graphic novel form or American hardboiled, Secret Identity is a must-read. Read the review.
Order now on Amazon
3 – The Dark Flood by Deon Meyer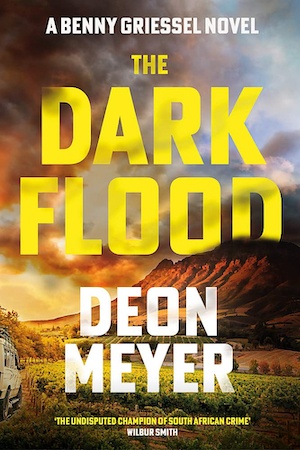 Deon Meyer is possibly the best known South African crime writer in the international crime fiction pond. Whether you walk into a bookshop in Graz, Austria or Cape Town you'll find a Deon Meyer. With good reason – Meyer writes tight plots exposing his home country's social and political challenges without being too serious. Meyer's 14th crime novel once again stars infamous police detective Bennie Griessel and his always hungry sidekick, Vaughn Cupido and they're as entertaining as ever. The novel was chosen as Best in Translation in our annual awards this year. Read the review.
Order now on Amazon or Bookshop.org
2 – The Eye of the Beholder by Margie Orford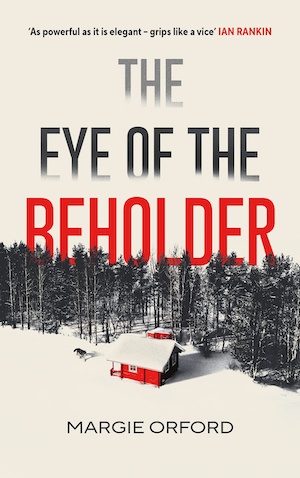 Margie Orford is also South African. Being South African myself, you might think I'm a little biased here, but Orford deserves this spot with her first crime novel after the Clare Hart series, which has been reissued by Jonathan Ball Publishers. The Eye of the Beholder is even more hard-hitting than her previous books. The social issues that are close to Orford's heart are woven into the story of three interconnected women. Today, the issues of toxic masculinity and gender-based crime are just as prevalent, if not more so. A haunting and gripping read reminiscent of Scandinavian crime fiction. Read the review.
Order now on Amazon or Bookshop.org
1 – Movieland by Lee Goldberg
I admit I'm somewhat late to the Lee Goldberg party, but after reading Movieland I look forward to his back catalogue. True crime podcasts have seeped their way into crime fiction in recent years as their popularity has soared. Goldberg doesn't include a podcast celebrity or the podcast culture in his novel, but rather uses it as inspiration. The murders depicted in Movieland are based on real-life attacks that occurred in Malibu State Park, California, in 2018. This adds an unsettling element, but Goldberg finely balances the suspense with lighter moments. The perfect read for impatient Michael Connelly readers. Read the review.
Order now on Amazon or Bookshop.org
See my top five crime novels of 2021 here.