Since I read several dozen crime thrillers each year, friends always ask for recommendations. Tempting though it is to reach for the latest shiny object, I keep going back to a few books that really made an impression, like the five below. And, while assembling a list of the 'five best' is a pretty doable project – six would be easier – putting those five in order is a challenge. Also, I do like to shine a light on excellent books that may be lesser-known. The big sellers are easy picks. They will find an audience. These five are also worth your attention.
5 – Fish Swimming in Dappled Sunlight by Riku Onda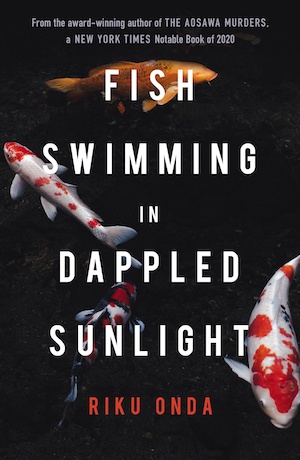 Twins – a boy and a girl – separated at an early age meet again in college and form a fast friendship, even sharing a flat, in Japanese author Riku Onda's poetic sounding Fish Swimming in Dappled Sunlight. While on a mountain hike their guide is killed in a fall and each sibling is wracked by suspicion that the other engineered his death. In one rather inebriated night, they talk about the tragedy and about their past. As their minds wander over the facts, each chapter removes another layer of the tightly packed onion that is their lives. The dreamy, not-quite-right feeling of the prose is perfect for a novel about revelations. Read the review.
Order now on Amazon or Bookshop.org
4 – The Pain Tourist by Paul Cleave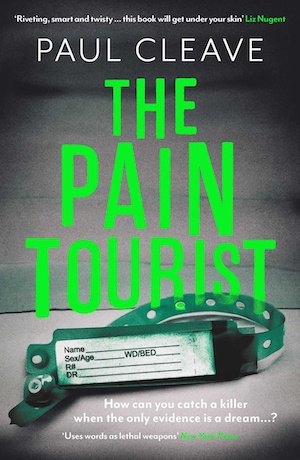 Detective Rebecca Kent of Christchurch, New Zealand, is hunting an escaped serial killer as new murders occur, but she suspects a copycat is at work. Meanwhile, teenager James Garrett has been in a nine-year-long coma after being shot during a home invasion in which his parents died. But his brain is far from dead and he's constructed a fascinating alternative reality that may provide insight into the tragic events years before. If only he'd wake up. He does, and gradually the two stories come together. The plot also gives author Paul Cleave a chance to lay bare the public obsession with true crime as a form of entertainment. Read the review.
Order now on Amazon or Bookshop.org
3 – It's News to Me by RG Belsky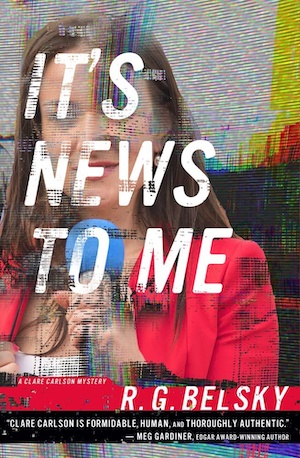 Former New York City newsman Dick Belsky's books are a tonic. This is his fifth featuring Clare Carlson, news director for Channel 10 television news. Clare is a wisecracking, cynical observer of her milieu, unable to keep a husband, yet someone who cares about her city. Clare's on a collision course with her new boss, who's determined to boost station ratings by any and every sensationalist means. When a homeless man is accused of killing a coed, the boss thinks the story's over, but Clare's instinct is to keep digging. Clare's irreverent humour keeps the story crackling. Read the review.
Order now on Amazon
2 – Disappeared by Bonnar Spring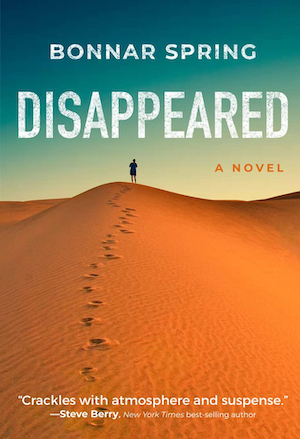 Fay and Julia – two Americans on their annual 'sisters' getaway' – travel to southern Morocco. Fay slips away on a mysterious errand, promising she'll return in two days. When she doesn't, Julia sets off to find her but doesn't have much information to go on and can't trust what people tell her. It's a different world, exotic and reeking with menace, especially when the very authorities Julia hopes she can rely on turn out to be among the antagonists. Where the women must seek help is inside themselves, using their own their ingenuity and courage. A real nail-biter. Read the review.
Order now on Amazon or Bookshop.org
1 – Cover Story by Susan Rigetti
I couldn't stop talking about this book! Most of the story is told through diary entries of Lora Ricci, a college dropout starting a career in fashion journalism at the magazine Elle. She meets Cat Wolff, a wealthy Elle editor – sophisticated, well-connected, European – and while you soon realise Cat's a phony, Lora naively sails along in her idol's wake. When you learn an agent in the FBI's New York field office and a local federal attorney are on Cat's trail, you can only hope they make their move before Lora's world comes crashing down. Read the review.
Order now on Amazon or Bookshop.org
Click here to see my top five crime books of 2020.