At long last, a blood moon is waxing and a deadly night awaits for fans of Norwegian author Jo Nesbo and his craggy Oslo detective, Harry Hole. It's been four years since Knife, it feels like there's some catching up to do, and Killing Moon is our lead book this week. Alongside it, we'll look at the latest espionage tale woven by James Wolff, a new direction for Mark Billingham, historical crime fiction from Bridget Walsh and the eclectic American Wm Stage returns too with a St Louis story.
Which among them is destined to become your next read?
Killing Moon by Jo Nesbo
Harry Hole is at an all-time low. He's been unceremoniously ejected from the police force and is now living as a down and out on the streets of Los Angeles. Back home in Oslo, there's a killer on the loose – but it's got nothing to do with him any more, right? Two young women go missing from parties hosted by a notorious businessman. Then one of them turns up dead, and the killer's strange signature leads the police to believe he'll strike again. Harry is quite content to be out of the game until the woman who once saved his life is put in grave danger and he is forced to join the hunt for the murderer. Take note, Jo Nesbo fans – because Killing Moon will fill the night sky on 25 May.
Order now on Amazon or Bookshop.org
The Man in the Corduroy Suit by James Wolff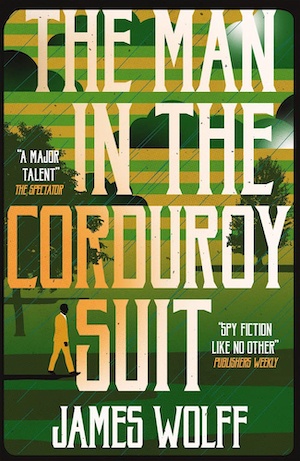 The third book in the espionage trilogy The Discipline Files arrives on 23 May, and the Man in the Corduroy Suit sees James Wolff exploring opposing themes of loyalty and betrayal as he gets the inside track on modern intelligence work. British intelligence is in disarray after a series of disciplinary cases hit the headlines. To make matters worse, a retired MI5 officer appears to be the victim of a Russian poisoning. Leonard Flood is ordered to investigate – and quickly. Flood's only objective is to get the job done, whatever the cost. But when the trail leads him from the suburbs of London to a remote country hotel, he makes a startling discovery that will change his life forever.
Order now on Amazon
The Last Dance by Mark Billingham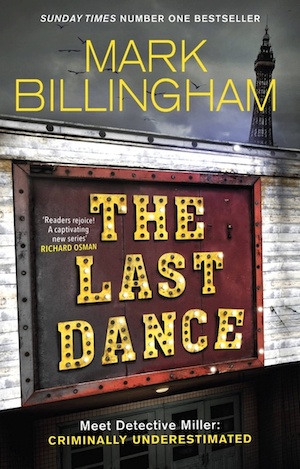 What would Tom Thorne think? Could it be that Mark Billingham has turned… cosy? DS Declan Miller is a ballroom dancing police detective with no respect for authority and an off kilter way of solving crimes. He's also the best hope Blackpool has for keeping criminals off the streets. A double murder sees a grieving Miller return to work in the hope of solving what appears to be a case of mistaken identity. Just why were two completely unconnected men taken out? The case has his colleagues flummoxed, but can the eccentric Declan Miller find answers? The first in an offbeat crime series peppered with humour, The Last Dance is out on 25 May.
Order now on Amazon or Bookshop.org
The Tumbling Girl by Bridget Walsh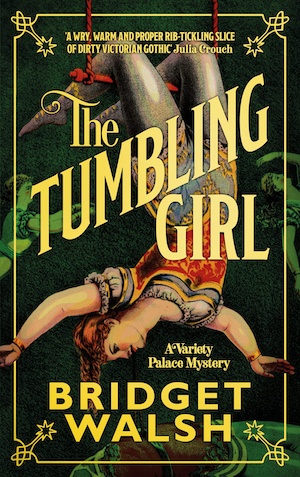 Debut author Bridget Walsh's atmospheric historical mystery The Tumbling Girl takes centre stage on 25 May and it's the first book in the Variety Palace Mysteries series set in Victorian London. The year is 1876 and Minnie Ward, a scriptwriter for the Variety Palace Music Hall, is heartbroken when her best friend is found brutally murdered. She enlists the help of private detective Albert Easterbrook to help her find justice and together they navigate London's high-class clubs and murky underbelly. But as the bodies pile up, they realise they must rely on one another if they're going to track down the killer… and make it out alive.
Order now on Amazon or Bookshop.org
A Friend of King Neptune by Wm Stage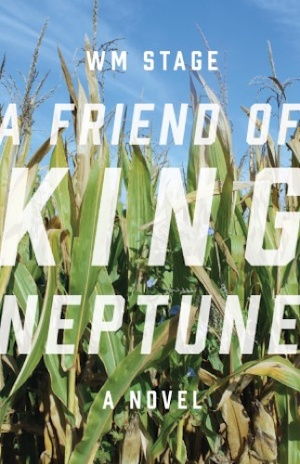 It's been 18 years since Leo Kraszewski, AKA Dingus, last saw his old army pal, Francis Lenihan, who's a process server in St Louis. When they meet, Dingus has a proposal involving the retrieval of spoils from World War II hidden in a peculiar private museum, but Francis turns him down and he sets off on his own, encountering no end of trouble along the way. Soon Francis is being called upon to get his friend out of the mire and stop Dingus ending up in jail – or worse… Sit back and enjoy this entertaining follow up to St Francis of Dogtown, featuring everyone from a junior detective to a shaman, a bawdy masseuse to an angry rapper. A Friend of King Neptune by Wm Stage is out on 24 May.
Order now on Amazon
Click here to read about last week's new crime novels.