The book lovers of Southern noir have been waiting for arrives in two weeks! We think All the Sinners Bleed by SA Cosby is going to storm up the bestseller lists in both the UK and the US, and everywhere else too. That's our lead title in today's column but if it's not your thing we've got six other fascinating titles to choose from that criss-cross the world of crime fiction, from Australia to Hawai'i, from Quebec to England, and if you're lucky you'll end up in Siberia with the oligarchs.
Read on and discover your next crime novel with Crime Fiction Lover…
All the Sinners Bleed by SA Cosby
Blacktop Wasteland, Razorblade Tears, a slew of awards and SA Cosby has become America's hottest crime author in just a few short years. Now the Virginia-based purveyor of Southern noir brings us All the Sinners Bleed on 6 June. Time to meet Titus Crown, the first black sheriff in the history of Charon County, Virginia. Crown was born and bred in Charon, and that local knowledge will come in useful when, a year to the day after his election, a school teacher is killed by a former student — who is then fatally shot by Crown's deputies. As he begins his investigation, Crown uncovers all manner of awful crimes… and a serial killer who has been hiding in plain sight amid the local people he thought he knew so well.
Order now on Amazon or Bookshop.org
An Afterlife for Rosemary Lamb by Louise Wolhuter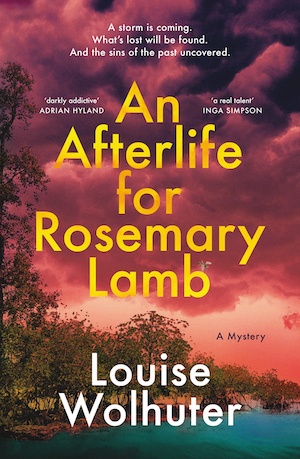 Welcome to Magpie Beach, on the edge of Winifred, a small Australian coastal town. It's where the newlyweds Rosemary and Eddie Lamb come to live, and where nine-year-old Jessie Else goes missing. The residents of Winifred begin locking their doors, and fingers soon start pointing towards Magpie Beach, where Rosemary is forging a fledgling relationship with fellow outsiders Meg and Lily. Feeling the weight of suspicion upon them, the women band together to protect themselves, and each other. But all three are holding secrets that are too big for them to keep on their own and it's only a matter of time before they start to unravel… Debut author Louise Wolhuter's unsettling psychological thriller An Afterlife for Rosemary Lame is out on 8 June.
Order now on Amazon or Bookshop.org
Retribution by Robert McCaw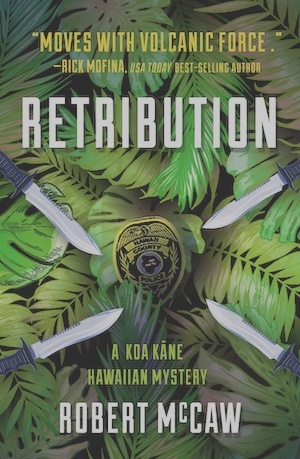 A young man is found stabbed to death in the back alley of a bar on Hawai'i's Big Island, and Chief Detective Koa Kāne looks to have caught a break when the murder weapon is recovered only a few feet away from the body. The only problem is that the fingerprints on the knife­­­­­­­­ are a perfect match for Koa's younger brother, Ikaika. As the brothers scramble to prove Ikaika's innocence, a sniper tries to take out Makanui, Koa's closest colleague. Could the crimes be linked? Was Koa the real target? Piecing together the evidence, Koa must risk everything to keep his family safe. The fifth book in the Koa Kāne Hawai'ian Mystery series, Retribution by Robert McCaw is out on 6 June.
Order now on Amazon
A Cult of One by CH Morgan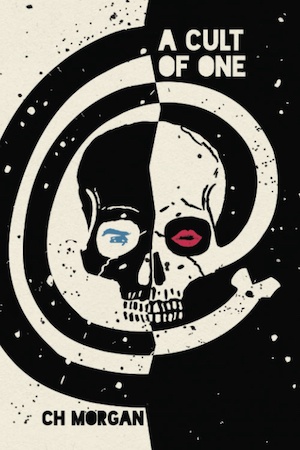 In an attempt to leave behind her family and their criminal history, Genevieve joins the Montreal police. But it isn't easy to break the ties, and Genevieve finds herself at odds with her family's past as she strives to safeguard her city from the notorious Internet Maniac. The only problem is that she needs her brother's help if she's to do her job properly – and that means stepping back into the old life. As Genevieve uncovers the cult-like bond between the Maniac and a detained killer, she untangles her own destructive relationship. Does she belong with the police or with the criminals? There's only one way to find out. A Cult of One is Italian author CH Morgan's debut crime novel and is published on 1 June.
Order now on Amazon
The Last Goodbye by Tim Weaver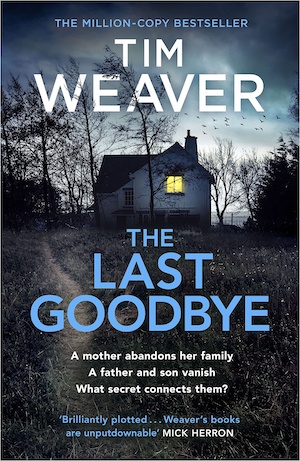 Missing persons investigator David Raker is back in the ominously titled The Last Goodbye, which comes out on 8 June, and Tim Weaver has quite a story to tell. In the here and now, a father and son mysteriously vanish inside the ghost house at the UK's newest theme park. Decades earlier, a woman walked out of the family home and was never seen again. Rebekah Murphy is desperate to know what happened to her mother, and Raker is the man to do the job – but the deeper he digs, the more confusing the story becomes. Meanwhile, in the aftermath of The Blackbird, Raker's friend Colm Healy is on remand in prison, where word is getting out that he's an ex-cop.
Order now on Amazon or Bookshop.org
The Housekeepers by Alex Hay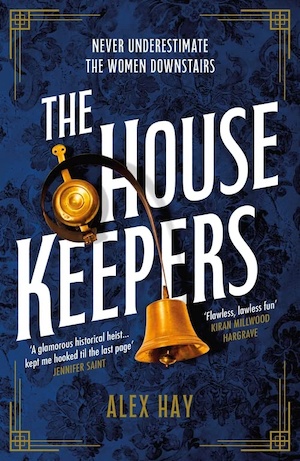 There's a Downton Abbey vibe to Alex Hay's debut, The Housekeepers, a historical heist novel that's out on 6 June. Upstairs, Madam is planning the party of the season; downstairs, the servants are hatching a cunning plan. When Mrs King, housekeeper to the most illustrious home in Mayfair, is suddenly dismissed after years of loyal service, she knows just how take revenge. She recruits the services of a black-market queen, an actress desperate for a magnificent part, a seamstress dreaming of a better life, and her predecessor, who has been keeping the dark secrets of Park Lane far too long. Mrs King has it all worked out – and if things to to plan, the gang will leave with everything.
Order now on Amazon or Bookshop.org
The Siberia Job by Josh Haven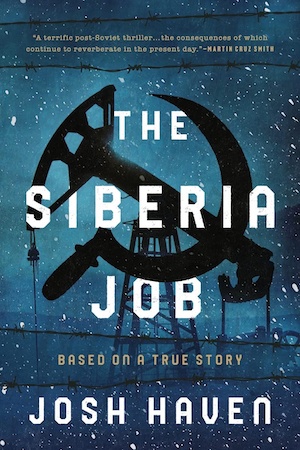 The Soviet Union has collapsed, and the newly-established Russian government has privatised its industry by issuing vouchers to its citizens, making them shareholders in the country's burgeoning businesses. For the country's rural populations living in abject poverty, the vouchers appear to be little more than pieces of paper, but Texas businessman John Mills and his Czech companion Petr Kovac see endless potential. They travel to the furthest, coldest reaches of the country to buy up shares in the country's national oil company, Gazneft. Until the Russian mafia and the oligarchs in charge of Gazneft catch wind of their successes, and the stakes turn deadly. The Siberia Job by Josh Haven arrives in the US on 6 June.
Order now on Amazon
Click here to read about last week's new books.