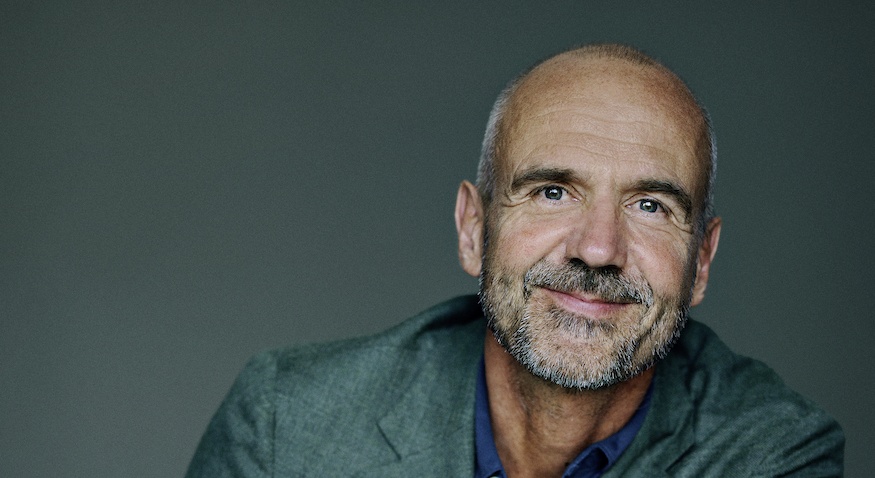 Known across Denmark for his best-selling crime novels, Michael Katz Krefeld can now be read in English with the recent translation of Darkness Calls, published in May 2023. The book features Cecilie Mars, a cop who doesn't always live on the right side of the law. First in a new trilogy, it followed Michael's hugely successful Detective Ravn series, while his earlier thrillers have won him the Best Debut award from the Danish Crime Academy in 2007 and the Harald Mogensen Best Danish Crime Novel award in 2012.
Michael is also a successful screenwriter, penning scripts for several Danish shows, and he's the grandson of Hermann Krefeld, a Danish crime novelist of the 1940s. If you like fast-paced thrillers with unpredictable plot lines that pit good versus evil – with some of that Nordic noir atmosphere – then Michael is certainly the author read.
And now you can, so decided to find out more about the author, his books and his debut on the English crime fiction bookshelf.
First of all, what are crime fiction lovers going to love about Darkness Calls? 
I believe that they will fall in love with the main character, Cecilie Mars, and become engrossed in the intense and thrilling plot that will keep them on the edge of their seats. I hope they will both shudder with suspense and find moments of laughter, while being surprised by the dramatic and unexpected twists and turns in the story along the way.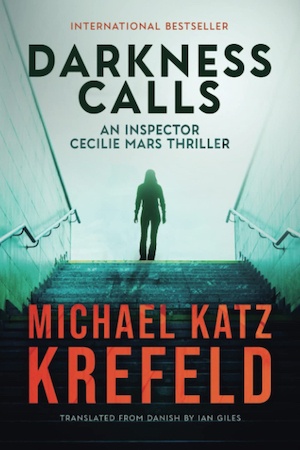 This is your first crime novel to appear in English. How does it feel to now reach readers in the UK, US, Canada, Australia and so on? 
Some of my biggest literary heroes are American, and I have always been fascinated by American literature, movies and TV series. So, it's fantastic to be published here, fulfilling a dream come true. I hope English-speaking readers will enjoy Darkness Calls.
Tell us more about Cecilie Mars and the thinking behind this character. She's not exactly a role model cop is she? 
The idea was to create a female character who, despite having been a victim of assault herself in her youth, refuses to be defined as a victim. This makes her a highly dedicated police officer but one who has no boundaries when it comes to stopping sexual offenders. 

You like writing about flawed heroes, underdogs and outsiders – why is that? 
Perhaps because I come from a small country, I have always been fascinated by the underdog who stands up against a daunting and powerful enemy. There is something captivating about characters who haven't been given the best odds in life, yet find the courage to fight an adversary and seek justice for others.
And who, or what, is Cecilie up against? Who are the bad guys? 
Cecilie is up against a cynical vigilante who, due to a mistake she made in connection with a murder suspect, now blackmails her into assisting in the murders of former sex offenders. Cecilie tries to both stop the killings and uncover the identity of this vigilante, all while being investigated by Internal Affairs herself.
Tell us a little bit about your favourite scene in the book? 
My favourite scene takes place on an iconic motorway bridge in Copenhagen, where everything looks bleak for Cecilie, both in terms of catching the perpetrator and avoiding being arrested herself. The desperate and uncompromising way in which she manages to escape characterises her and the style of the book.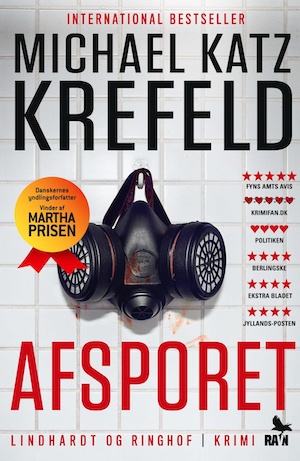 In Denmark, you're also famous for your books about a PI called Ravn and his dog, Murphy. How are they similar or different to Darkness Calls, and do you think we'll see them in English? 
Yes, the first three books featuring Ravn are planned to be released in English. The Ravn series is somewhat different. It is set in a cozier environment in Copenhagen, but where evil lurks beneath the surface. However, it still retains the same humor and intensity. And then everybody loves Murphy.
In fact, Murphy is excited about finally being published in English. He has his own fan club here in Denmark, and I hope he will be just as well received abroad. Otherwise, I'll have a very grumpy dog at the office.
What is it you think makes Scandinavian crime fiction so appealing in the US and UK, and how is the crime genre changing in Denmark/Scandinavia? 
I generally believe that it is fascinating to experience stories from places other than where one comes from. I think that the dark Nordic style and its realism, combined with understated humour, like we have here in Denmark, appeal to a broad audience.
Your grandfather Hermann Krefeld was a crime novelist too. What were his books like and how has he inspired you? 
He was also fascinated by eccentric characters and even had a crime novel set in a circus! I think I might give that a try someday too. He inspired me when I struggled to finish my first book because I thought that if he could do it, there must be some trace of it in my genes as well. It helped me push through and complete.
Are there any other crime authors that have influenced you and what are you reading at the moment?
My list is long, so I'll just mention a few. Michael Connelly, Thomas Harris, Stephen King, Jo Nesbø, Cormac McCarthy, James Ellroy. These are all authors whom I have encountered at different points in my life and who have influenced both my reading appetite and literary style. Currently, I'm about to read The Shards by Bret Easton Ellis.
What's next for MKK and can we expect more Ceclie Mars novels to appear in English? 
There will be three books featuring Cecilie Mars, each being standalone crime novels but still interconnected. I can confidently promise that book three will have the most thrilling and unpredicted ending. Additionally, the first three books in the Ravn series will also be released. Currently, I'm writing the eighth book in the series, which will be published in Denmark this autumn.
Darkness Calls is available now in English. Use the buttons below to order your copy.