Even in fiction, when pregnant women come under threat our protective instinct kicks in. Writers can use this to their advantage and it's cropping up a fair bit in crime fiction at the moment. Megan Abbott's Beware the Woman is a case in point (watch for our review soon) and so is our lead book this week, Delicate Condition by Danielle Valentine. That's the first of four very different thrillers involving women lead characters, by authors Samantha Downing, Helen Callaghan and the veteran of forensic anthropology, Kathy Reichs. Plus, how about another mystery in Australia with Garry Disher?
Read on and see which suits your crime fiction tastes this week.
Delicate Condition by Danielle Valentine
There's more than a hint of Rosemary's Baby about Danielle Valentine's latest dark thriller. Indie actress Anna Alcott is desperate to have a child, and is in the midst of a gruelling IVF regime. But could it be that someone is going to great lengths to make sure it never happens? Appointments are moved unexpectedly. She's sure she's being followed. And when she finally does get pregnant, someone breaks into Anna's house and steals the ultrasound photograph of her baby. No one takes her fears seriously, not even her husband. Then Anna is given the devastating news that she's lost the child – but she can still feel it moving inside her and is sure something is horribly wrong… Delicate Condition's due date is 17 August.
Order now on Amazon or Bookshop.org
A Twisted Love Story by Samantha Downing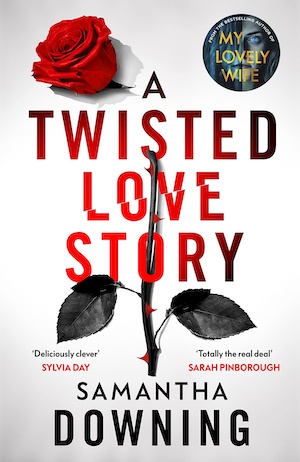 Toxic relationships make for great crime fiction, and there's one at the dark, dark heart of Samantha Dowling's new psychological thriller A Twisted Love Story – out on 17 August. Wes and Ivy are madly in love. It's the kind of romance people write stories about. But what kind of story? They're trapped in a breakneck cycle of catastrophic vengeful break-ups and head-over-heels reconnections. But something has to give, because suddenly, Wes and Ivy have a common enemy – and she's a detective. One wrong move will be fatal this time, so if Wes and Ivy can't stick together, this break-up might just be their last…
Order now on Amazon or Bookshop.org
The Drowning Girls by Helen Callaghan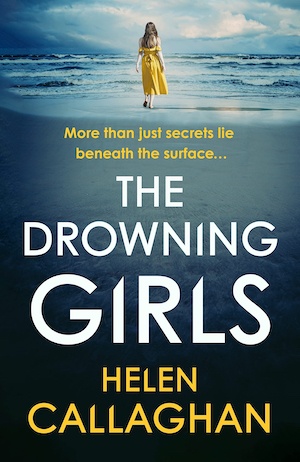 Fancy a spot of diving in Cornwall? Maybe not, after reading Helen Callaghan's The Drowning Girls, out on 17 August. Cass and her sister Sid are struggling to keep the family's dive school above water after the death of their father – and when Cass returns from a long trip, she is shocked with how bad things have got. The business appears close to bankruptcy, but Sid is in the thrall of a new boyfriend and he seems determined to call the shots, much to Cass's dismay. Then she finds a body in the water, and as more girls go missing it becomes clear that someone will stop at nothing to keep their secrets buried.
Order now on Amazon or Bookshop.org
Day's End by Garry Disher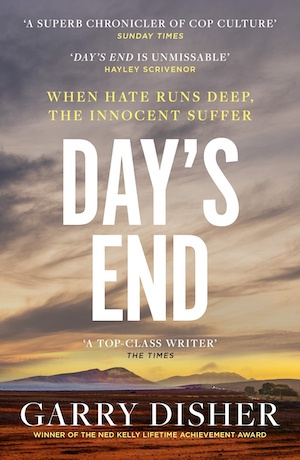 Master of Aussie noir Garry Disher and his most popular creation Constable Paul 'Hirsch' Hirschausen are back with Day's End, out now. Hirsch is finally starting to find his feet in the small rural communities of south Australia when the pandemic hits. Suddenly, stresses are heightened and social divisions appear to be cracking wide open, with people getting close to the edge. But Hirsh must put his worries aside as he escorts an international visitor around: Janne Van Sant, whose backpacker son went missing while the borders were closed. Then the discovery of a burning suitcase at the side of the road really puts the cat amongst the pigeons.
Order now on Amazon or Bookshop.org
The Bone Hacker by Kathy Reichs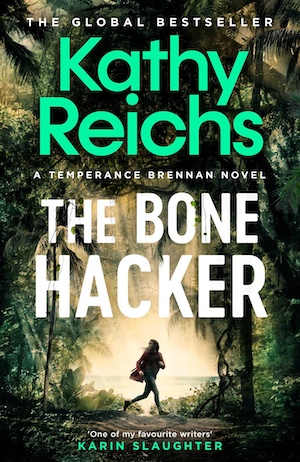 Can the Temperance Brennan series really have reached book 22? Yep, and Kathy Reichs' latest, The Bone Hacker, is out now. Called in to examine what is left of a body struck by lightning, Tempe traces an unusual tattoo to its source and is soon embroiled in a much larger case. Young male tourists have been disappearing on the islands of Turks and Caicos for years. The victims seem to have nothing in common, other than the unusual locations where their bodies are eventually found, but our favourite forensic anthropologist has had her interest piqued, and soon she's heading into dangerous water in pursuit of the truth.
Order now on Amazon or Bookshop.org
Click here to read about last week's new releases.