The "Uno" rapper recently appeared on Sway's Universe … where Dee called out Ross, Meek and Jim Jones for still glorifying killing people in their music after so many hip hop artists have been slain.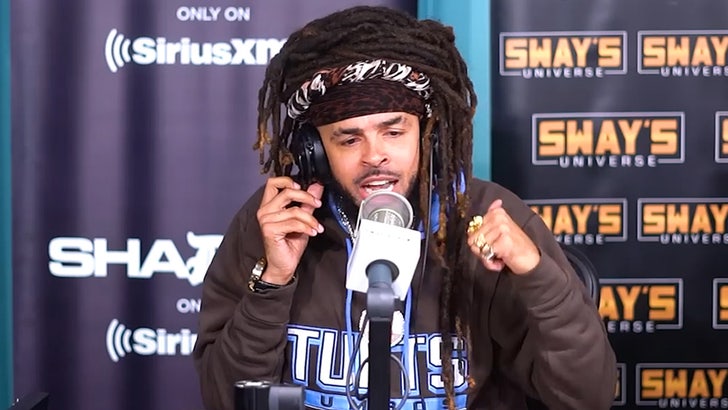 Sway's Universe / Sirius XM
Dee lumped Meek, Jim and Rozay into a category he calls "DGs" — aka disappointing grown-ups, and told a story of how he once spearheaded a shoe giveaway in his New Orleans hometown for Meek's Reform Alliance … speaking to the movement's strength.
Meek claimed 1st Amendment for his part but Ross didn't take too kindly and dissed Dee for questioning his place in the community, citing his Thanksgiving turkey drives and other contributions for 20 straight years across Miami-Dade!!!
Dee took Ross' "baskethead" snipes in stride but explained to the MMG rapper he was actually criticizing his status as a Hip Hop OG who's still detailing graphic murders like he did on the "Shaq & Kobe" track.
Dee also explained to Rozay that he wasn't clout-chasing … he's collaborated with several of Rozay's peers and has a long track record of giving back himself, although that wasn't the point of the debate.
Several of their peers were also watching the debate from the sidelines … Teddy Riley's calling it game, set, match in favor of Dee. 👀