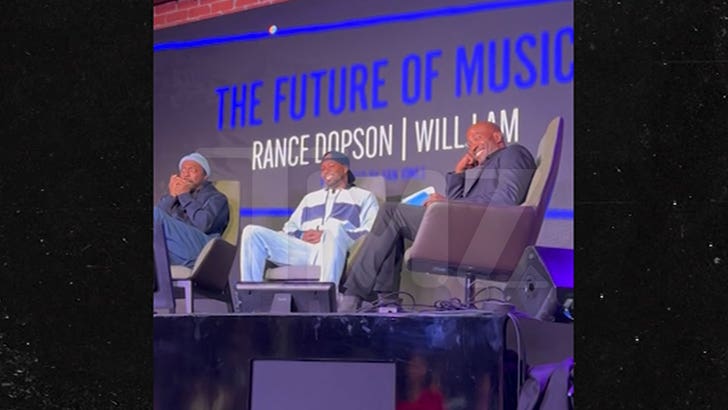 TMZ.com
will.i.am and Van Jones want minorities to be at the forefront of tech space — so they hosted a full-blown summit in L.A. to raise awareness for its future leaders.
The shindig was billed "Make Wakanda Real" — like bringing the gadgets found in "Black Panther" to life — and was held inside Will's FYI Campus Thursday night.
Tiffany Haddish, Ashton Kutcher, Jason Lee, and Quincy Jones III were just some of the supporting guests, as were dozens of innovators, tech experts and entrepreneurs.
Ashton helped raise hundreds of millions of dollars through his VC firm earlier in the year and stressed to the summit how he believes AI could help bridge the gap for underserved communities in the medical and legal realms.
LinkedIn cofounder Reid Hoffman, actor Boris Kodjoe, InfectionAI co-founder Mustafa Suleyman, Waye Talks founder Sinead Bovell, Black Ambition Opportunity Fund CEO Felecia Hatcher also tuned in virtually to lend their various expertise to the panels.
Naturally, the biggest topic of the evening was the boom of AI … and the Black Eyed Peas frontman got a crash course during his panel with Van and 1500 Or Nothin' producer Larrance "Rance" Dopson debating with an AI bot!!!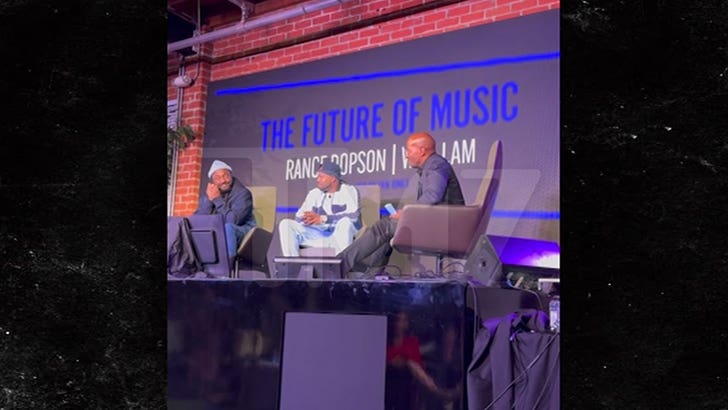 TMZ.com
Will was arguing the case that AI could end up sentient and conquering humans and exchanged in back-and-forth banter with the CPU.
Experts are confident they debunked the theory, a point the bot made as well, but the chat still felt real enough!!!