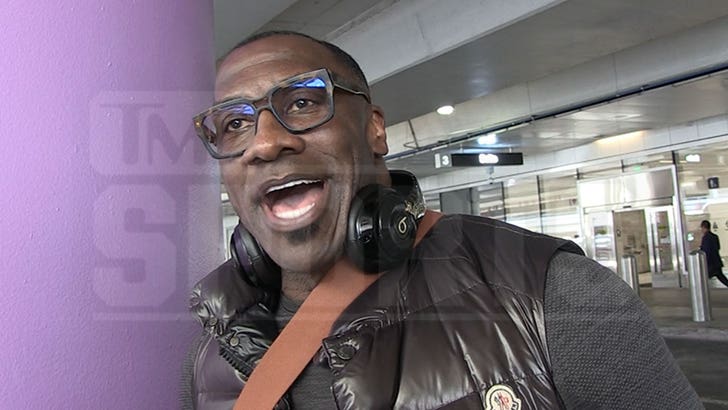 TMZSports.com
Kim Kardashian's getting left on read if she ever texts Shannon Sharpe … 'cause the Hall of Famer tells TMZ Sports he's just too busy and too private to date the business mogul.
This might sound random as hell if you haven't heard Shay Shay's recent "Nightcap" podcast episode with Chad Johnson … so let us explain.
Last month, Ochocinco decided to try and play matchmaker for Shannon … pitching the idea of setting him up with Kim K, as they're both single, goal-oriented and focused on their businesses.
"Y'all could be like Power Rangers, or a power couple, whatever they call it," the former Bengals star said … adding Sharpe could have the same blowup Travis Kelce got from dating Taylor Swift.
Despite Ochocinco's best efforts, Sharpe isn't into the idea … 'cause when we chopped it up with him at LAX this week, he shot it down.
"Kim has enough going on," Sharpe told us. "She's an outstanding businesswoman and what she's been able to do. That family is amazing but I got too much on my plate. She has too much on her plate and plus I'm too private of a guy. I don't want to live a public life."
We're told they're just friends at this point … and it's clear Ochocinco wanted Shannon to swoop in.
The pairing would have made sense — they're both super attractive, successful and Kim has dated athletes in the past … but this relationship sank before it ever left port.