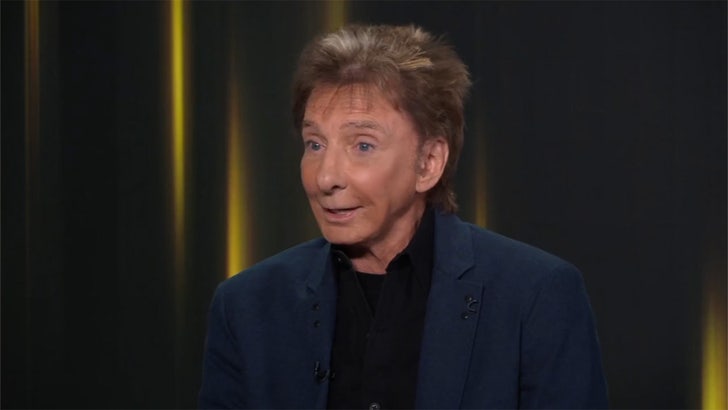 Max
Barry Manilow came out as gay a few years ago — a decision he pinned on fans at the time … but now, he says he just didn't think it was a big deal to announce it to the world.
The singer got into this topic yet again this weekend with Chris Wallace on his Max show … where the former Fox News anchor asked why'd he taken so long to confirm he was a gay man, despite having been in a relationship with his manger, Garry Kief, for years.
Before answering Chris' million-dollar question — which he actually addressed head-on back in 2017, when he officially came out — BM explained he'd actually been married to a woman years ago … even though he says he knew he was attracted to men from a very young age.
Now, in terms of why he came out when he did … Barry's answer in this sit-down differs from what he first said 6 years ago — at the time, he said he worried he'd turn off his fans.
While talking to Chris, however … he suggests he simply didn't give a rip — saying the idea of "coming out" in some grand, public way never even crossed his mind … as he was content with his life. That changed, though, when he actually married Garry in 2014.
As soon as word got out, the headlines started flying … and Barry eventually came clean, which got a lot of support. With that said, he's got kind words for his husband here.