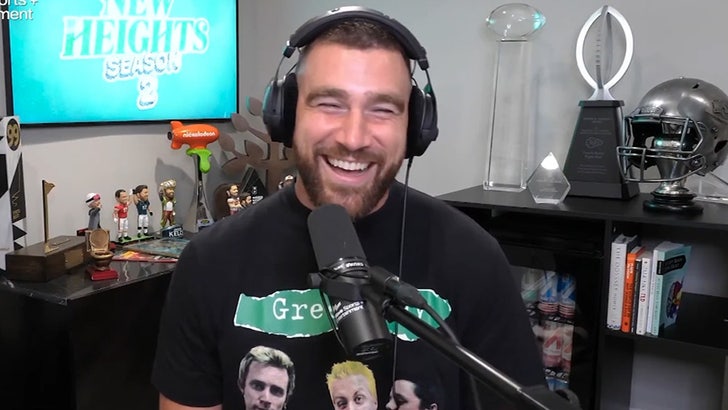 New Heights with Jason and Travis Kelce
Travis Kelce says he was downright floored when he heard Taylor Swift give him a shout-out with a lyric change last week … admitting the now-viral moment in Buenos Aires "blew me away."
The NFL star went in-depth about his trip to Argentina to see his new girlfriend on this week's episode of "New Heights" … saying that because it was all "public knowledge," he was down to spill some of the beans on how his bye week vacation went.
The Chiefs tight end told his brother, Jason, that he had a "whole bunch of fun" on the excursion … revealing it was his first time ever heading south of the equator.
Then, he opened up about Saturday … gushing to Jason about how "electric" it was to be in attendance for her show.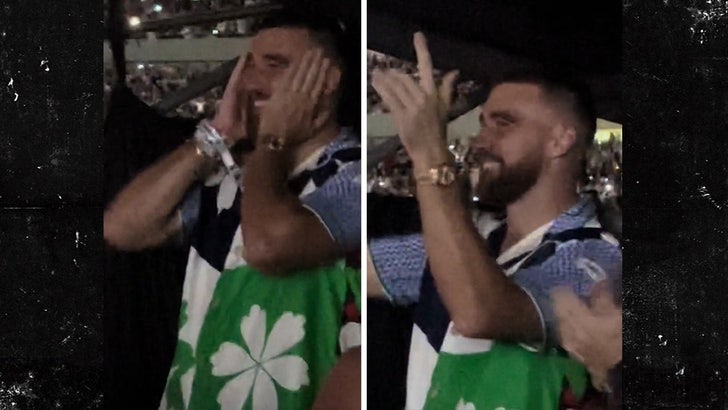 11/11/23
As for the big moment when Swift sang about him during her "Karma" performance … he said he had some idea it was coming — but that didn't change his emotions when "Karma is the guy on the Chiefs coming straight home to me" reverberated through the stadium.
"Definitely when I heard it come out of her mouth, it still shocked me and blew me away," he said. "I was like, 'Oh, shhh! She really just said that! All right!'"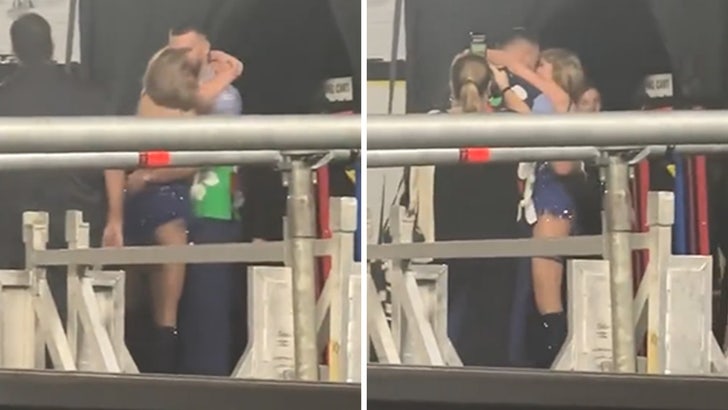 11/11/23
Kelce then apologized to Taylor's dad for missing a high-five he had tried to get during the calamity.
"Sorry, Mr. Swift!" he said with a laugh.
Kelce also said he convinced Taylor's dad to switch allegiances from the Eagles to the Chiefs — something Jason, Philadelphia's star center, wasn't exactly pleased about.
Travis, of course, won't be able to attend another Swift show for a while — Kansas City now has weekly games until at least the playoffs … though give the pod a listen, it sure sounds like the two lovebirds have a bond strong enough to survive some long distance between now and the spring.