On the Radar — So, 12 December is election day in the UK and everyone who's not heatedly arguing about politics is heatedly telling everybody they know how sick they are of politics. Brits are an angry lot at the moment but there's nothing like a bit of cold blooded killing to take the heat out of things. Most of the books we're looking at in today's news column are arriving on 12 December and one of them could be ideal if you need something to chase the election blues away.
Sign up for The Rap Sheet – our crime fiction newsletter.
The Blossom Twins by Carol Wyer
Carol Wyer's popular police procedurals series featuring DI Natalie Ward has reached book five and there's a nasty murder in Staffordshire before chapter one is over. Ward is a man down in her team as they begin the investigation into the death of a young girl at a free outdoor gig by top band Blasted. The crime scene seems staged, and for Ward it brings back memories of a previous case – one she would much rather forget. The Blossom Twins murders affected her deeply, but the perpetrator of those crimes died in prison. So is she dealing with a copycat, or was an innocent man jailed back then? The Blossom Twins is out on 12 December but you can read our review of the first in the series, The Birthday, here.
Pre-order now on Amazon
Three-A-Penny by Lucy Malleson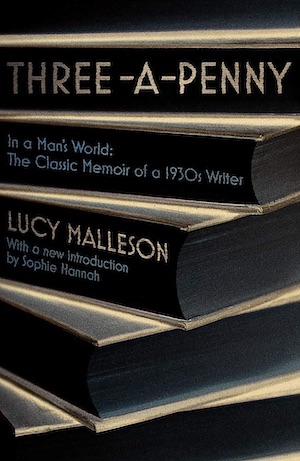 Something different for crime fans here – the republishing of a memoir by Golden Age crime writer Lucy Malleson, who wrote under the pseudonym of Anthony Gilbert and even posed for her author photo disguised as a man. She also wrote 21 novels as Anne Meredith and had 25 radio plays broadcast, all the while working as a secretary to support her family. A fascinating insight into life as a woman living and working in a largely male world during and after World War I, this new edition includes an introduction by modern day crime author Sophie Hannah. It's out on 12 December. Take a look at our selection of 10 of the best Golden Age crime novels.
Pre-order now on Amazon
Mister Wolf by Chris Petit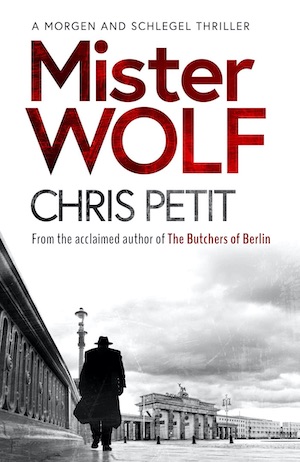 "What time is it, Mister Wolf?"
"Oh, about time for another one of Chris Petit's historical crime thrillers…"
This one is set in Berlin, the year is 1944, and the city is in the grip of the Fuhrer's totalitarian terror. Paranoia reigns supreme, and reluctant Gestapo agent August Schlegel finds himself in a bit of a conundrum. He thinks the recent assassination attempt on Hitler may have been a faked – a propaganda ploy, or maybe a distraction from something even worse. As he digs deeper he discovers that Hitler might have had an incestuous affair with his niece, and from there things get even stranger…
"When is it out, Mister Wolf?"
"Oh, that would be 12 December."
Pre-order now on Amazon
A Madness of Sunshine by Nalini Singh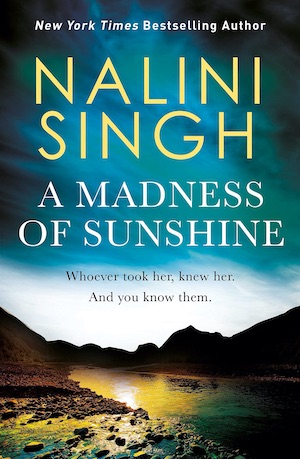 Born in Fiji and now based in New Zealand, Nalini Singh is a writer worth checking out – and you can do so on 3 December when A Madness of Sunshine is released. It's set on the country's wild west coast, in a place called Golden Cove. This is a close knit community, the kind of town where dark secrets can stay well hidden as long as everyone keeps their mouths zipped and lets the past lie buried. Eight summers ago, bodies started to go missing, and now it seems to have started again. A young woman has vanished and whoever or whatever took her is out there somewhere. Discover more Kiwi crime here.
Pre-order now on Amazon
First Blood by Angela Marsons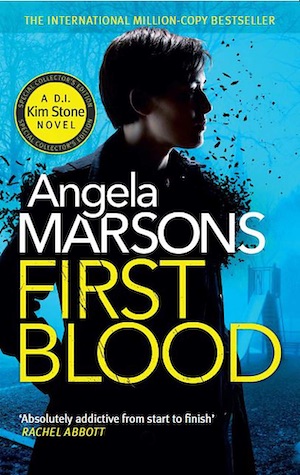 The Detective Kim Stone series goes from strength to strength with more than a million books sold, but how did it all begin for our West Midlands copper? First Blood takes us right back to the beginning and is out now. It's a cold December morning as Stone takes her first steps into Halesowen police station, about to meet her team for the first time. But there's little chance to get acquainted when the body of a young man is found beheaded and staked to the ground in a secluded area of the Clent Hills. Stone and her new squad are soon deep into the investigation, but when every clue they uncover brings more questions than answers, it's hard for Stone to get her fledgling team all singing from the same hymn sheet. Here's our review of series opener, Silent Scream.
Buy now on Amazon
Read about last week's new crime fiction books here.